Spend Smarter on Instagram
Instagram isn't just a way to stay in touch with friends and family—it's also an effective way for businesses to get in front of new customers. In fact, upwards of 83% of Instagram users have used the platform to find new products. If you're advertising on the platform, you also need a way to gauge the extent of the impact Instagram has on your bottom line, and that's exactly where Rockerbox comes in.
Optimize Your Ads
Rockerbox goes beyond simply telling you the high-level impact of a platform and actually allows you to drill down to the effectiveness of each individual campaign and ad. It's all the information you need to optimize your channels on a daily basis.
Unlock the Buyer Journey
Rockerbox doesn't just track Instagram—it tracks all the channels you advertise on, digital and offline, paid and organic. Only with this cross-channel view can you really understand the impact that each of your channels has on your bottom line.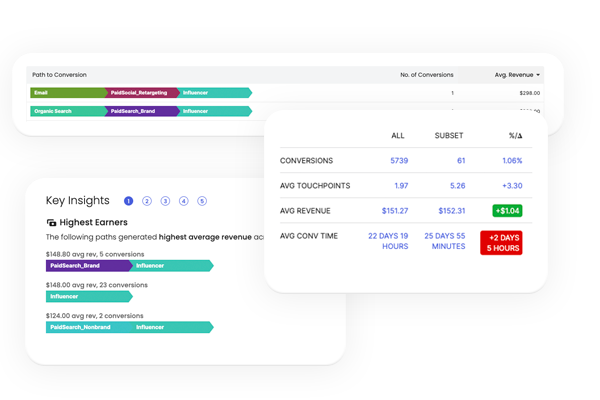 Why You Need Marketing Measurement for Instagram
Marketing measurement is absolutely essential for Instagram and every other promotional channel you're using because it's the best way to track how well your ads are performing and know whether your precious marketing budget is being used efficiently or going to waste.

When you understand the performance and reach of your campaigns, you can optimize your strategy to make the most of your investment when budgets are tighter than even.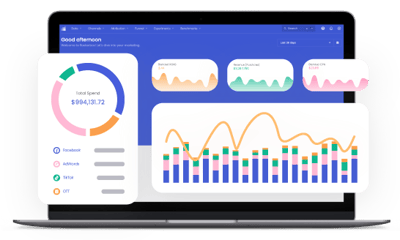 Track Instagram Spend, Revenue, CPA, ROAS—All in One Place
Don't waste time hunting down all the data you need to optimize your campaigns. With Rockerbox, all your key metrics for all your top channels are right at your fingertips. Sign up for a 1-1 demo to see it live.