Marketing Analysis Products

That Drive Growth
Optimize
Optimize is your go-to solution for making specific changes to your marketing campaigns. This product delivers tailored recommendations on how to modify campaign budgets to achieve optimal performance. Identify high and low performing campaigns, allocate resources effectively, and maximize your ROI with Optimize.
Why Companies Choose
Optimize
Performance Optimization
Identifies high and low performing campaigns, providing actionable recommendations for campaign improvements.
Resource Allocation
Helps you allocate marketing budget efficiently, ensuring optimal utilization of resources.
ROI Tracking
Facilitates ROI tracking to measure the effectiveness of marketing efforts.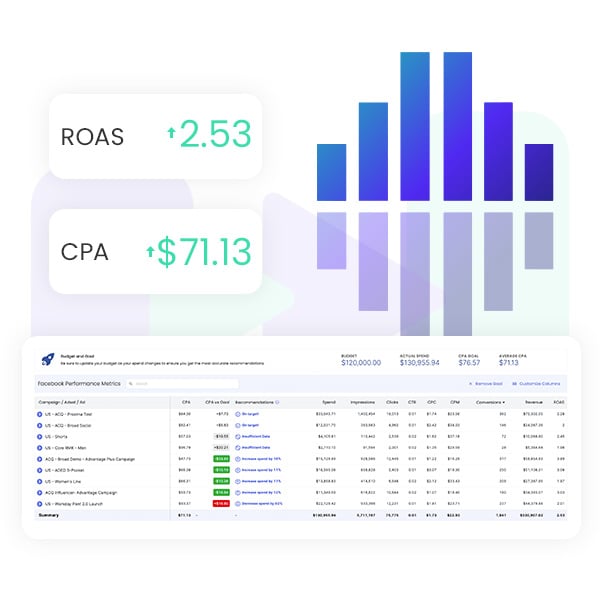 Rockerbox Optimize
How is it used?
A channel manager uses Optimize to invest their marketing budget efficiently, maximizing the impact of their campaigns and achieving performance goals.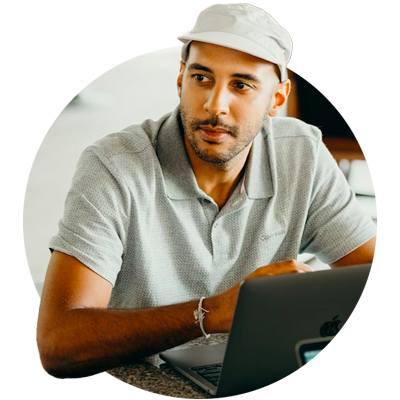 Forecast
With Forecast, marketing directors and executives can leverage historical spend and revenue data to model marketing effectiveness and predict future outcomes. Our Marketing Mix Modeling (MMM) techniques enable you to plan future budget allocation across channels and strategies, empowering you to make informed decisions that drive revenue growth.
Why Companies Choose
Forecast
Predictive Modeling
Models marketing outcomes based on historical data, providing insights into the effectiveness of each channel and strategy.
Budget Planning
Helps plan future budget allocation, optimizing marketing spend across different channels and strategies.
ROI Comparison
Enables marketing directors to compare different marketing scenarios and their impact on ROI and total revenue.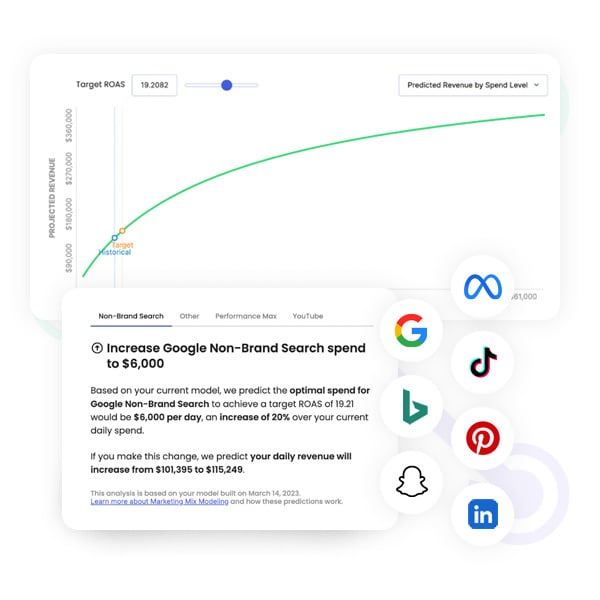 Rockerbox Forecast
How is it used?
A director uses Forecast to simulate different marketing plans, making data-backed decisions that drive revenue growth and maximize ROI.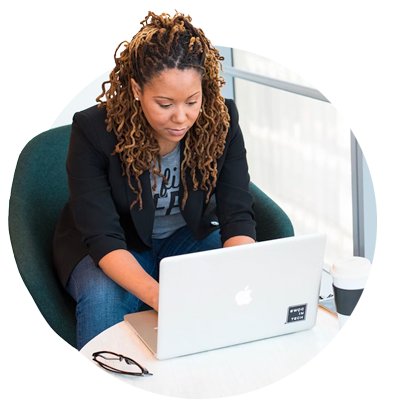 Journey
Journey offers a holistic view of the customer journey across different channels, empowering you to understand how marketing strategies work together to drive conversions. By analyzing first-party data, Journey provides valuable insights into the conversion funnel, marketing funnel, and a user's path-to-purchase (MTA), giving you a comprehensive understanding of your marketing performance.
Why Companies Choose
Journey
Holistic View of the Customer Journey
Provides a comprehensive view of how marketing channels interact throughout the customer journey.
Channel Overlap Analysis
Uncovers how different marketing channels work together or independently to drive conversions.
MTA Insights
Offers insights into credit distribution when multiple channels touch a user on the path to conversion.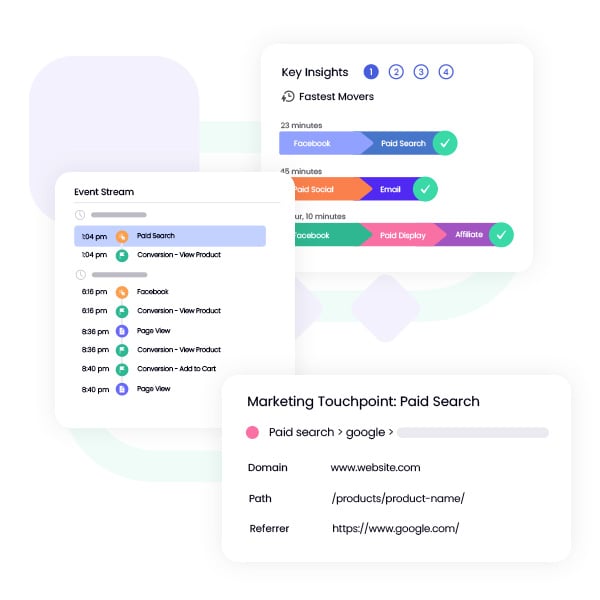 Rockerbox Journey
How is it used?
A channel manager uses Journey to understand the role of specific marketing campaigns in a user's path to purchase, allowing them to optimize marketing engagement strategies.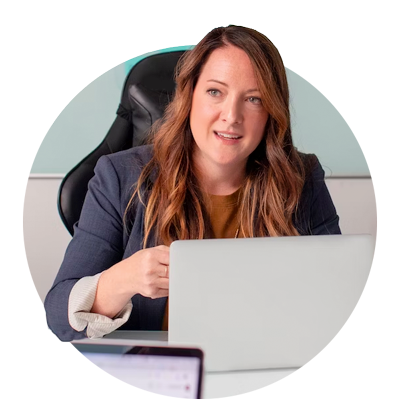 Transform Your Marketing with Data-Driven Decisions
Rockerbox's Analysis products empower marketers with the tools they need to optimize campaigns, forecast future outcomes, and understand the customer journey. With Optimize, Forecast, and Journey, you can make data-driven decisions that enhance your marketing performance and drive business growth.