See what's working.

Cut what's not.
Track Online and Offline
Linear TV and direct mail can pay off in a big way for your overall marketing strategy, but it only matters if you can measure the impact. Rockerbox helps you do just that.
Scale Walled Gardens
Social media doesn't have to be so confusing. In response to the limitations of Facebook tracking, we created a way to see the full impact of the platform.
Measure Sponsorship ROI
You want to try sponsorships, but you don't have a view into how they're impacting the bottom line? Rockerbox has the solution.
Track campaigns

on multiple digital channels
The #1 platform for digital marketing attribution
Whether your brand is just starting out with platforms like Facebook and Google, or you have multiple marketing avenues from display to podcasts to email marketing, Rockerbox can show you the true impact of your digital efforts.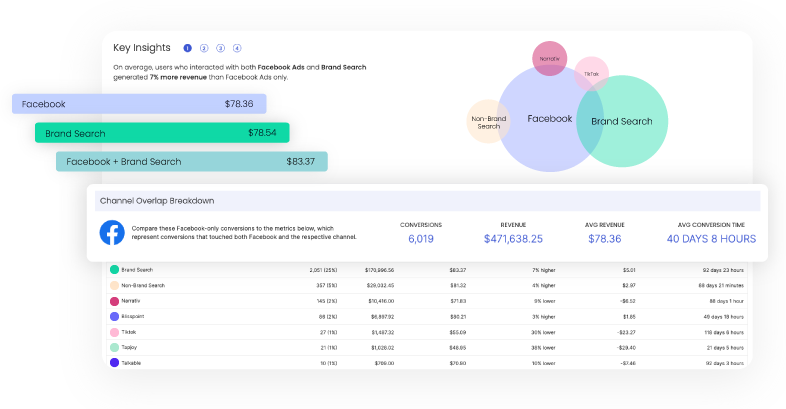 Top channels you use
We help you track the pillars of your marketing strategy, such as social, search, and display. All the data is deduplicated so you no longer have to work off faulty assumtions.
Beyond just clicks
Clicks aren't everything. View engagements on social media can have a big impact on your conversions—and for some channels like OTT, there is no click option. We help you track it all.
Trending platforms
We let you track everything from the old standbys to the rising stars. Whether the future of digital marketing is OTT, TikTok, podcasts, or some other channel, we'll have the right attribution approach.
Your marketing is cross channel. Shouldn't your measurement be the same?
Rockerbox offers hundreds of integrations with social, search, display, TV, OTT, podcast platforms, and much more. And we're always expanding the list.
Unlock the ROI of offline combined with digital
You know the path to a conversion is made up of multiple touches, both online and offline. With Rockerbox, you can finally see an accurate picture of the interplay of all marketing channels in the customer journey. Additionally, you can track in-store purchases, subscriptions, or orders made over the phone and see how both digital and offline activities affected them.



Direct mail
In an increasingly noisy digital space, direct mail offers a chance to standout and capture customers' attention in a new way. With Rockerbox, you understand how it affects conversions and where it falls in the funnel.
Linear TV
Even in the absence of clicks, Rockerbox lets you accomplish linear TV attribution through ingestion of post-log reports and dive into the site lift caused by linear TV advertising.
Uncover insights

you didn't know were possible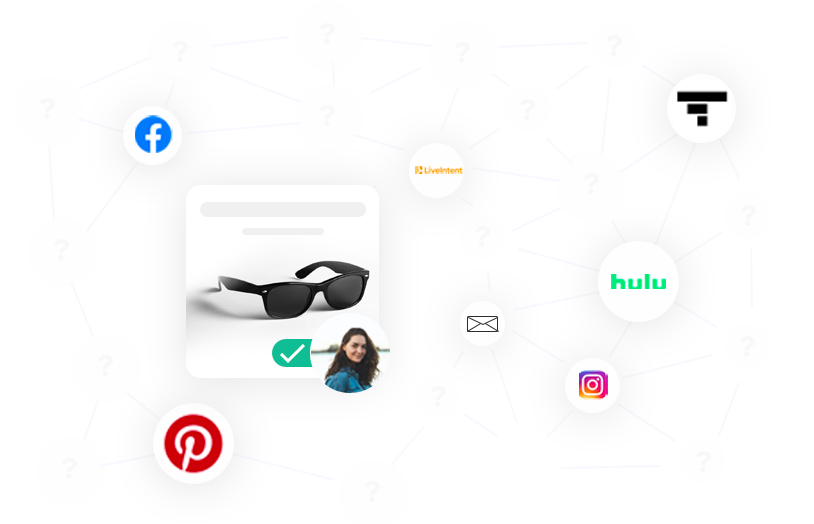 The need
Some marketing channels aren't straightforward to track. Linear TV cannot be directly measured. The view through contribution of channels like Facebook and Pinterest isn't easy to see. These natural limitations made us realize we needed to create a different approach for measuring these hard-to-track channels.
The solution
In 2018, we invented Synthetic Events, an approach to attribution that incorporates probabilistic modeling to determine the likelihood of an indivudal being impacted by a piece of marketing or advertising when no more straightfoward signals exist.
The impact
With Synthetic Events, Rockerbox users can understand the true impact of all channels—online, offline, hard-to-track—and see where all these channels fit into the customer journey.
Learn whether
sponsorships

work for you

Finally see a clear picture of all your marketing performance with centralized dashboards and a complete set of tools to help you scale your DTC or ecommerce brand.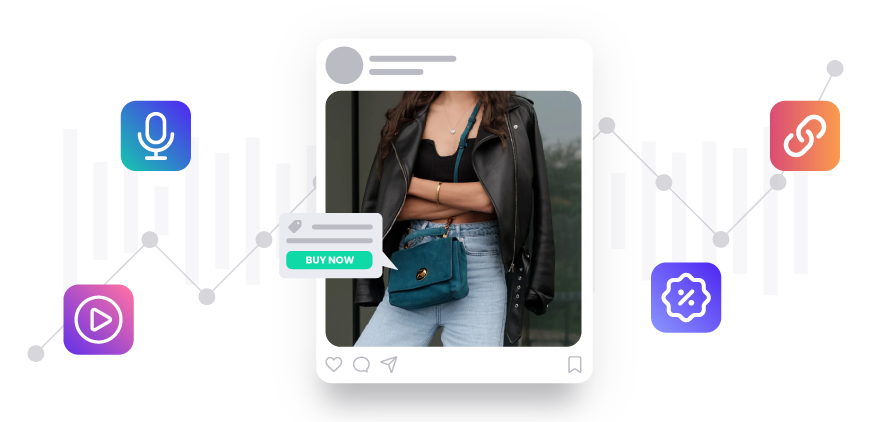 Smarter Podcast Advertising
Podcasts help you get in front of a captive audience of people who could just be your next new customers. But tracking their impact and tying it back to purchases? With Rockerbox, it's simple. Using promo codes, vanity URLs, post-purchase surveys, links in show notes, paid search campaigns, or an integration with a podcast attribution partner, you can tie podcast advertising efforts back to individual customers and see their impact alongside all your other marketing.
Better Influencer Attribution
Instinctively you know that working with influencers has the potential to expand your reach and influence a huge amout of purchases, but without a solid way to attribute conversions, you could be left with unknowns. Rockerbox lets you use promo codes, vanity URLs, and post-purchase surveys to track the impact of influencer sponsorships and see how they contribute to the larger customer journey.
Get Started with Rockerbox
Take the first step toward a marketing attribution strategy that considers every channel you use.