Marketing Mix Modeling:
A Time-Tested Method for Better Budgeting
Rockerbox's MMM helps B2C brands make more informed decisions about channels and ad spend in order to meet ROAS and revenue goals. The platform allows users to explore the high-level correlation between ad spend and revenue to determine what's likely to succeed in the future.

Ad platforms: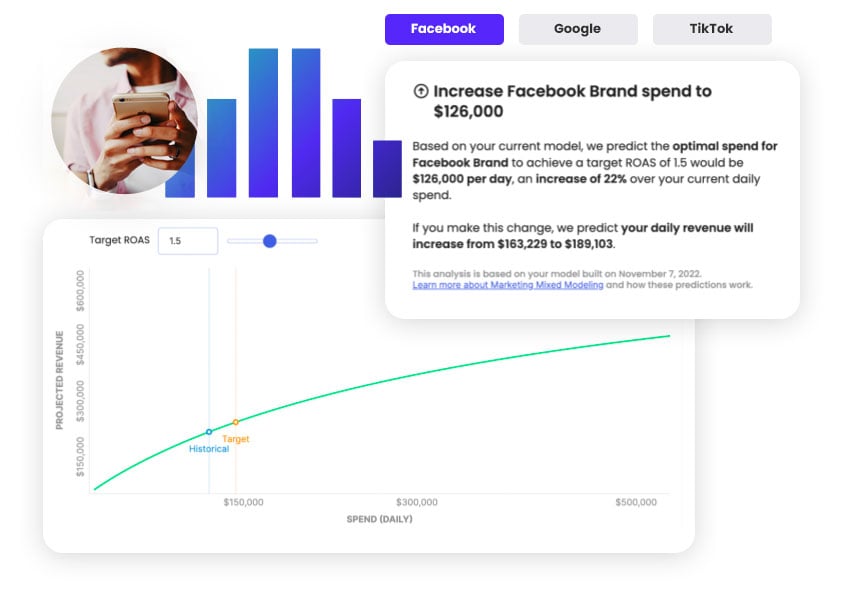 Explore the correlation


between spend and revenue

Use the spend recommendation tool to optimize spend and predicted revenue based on a target ROAS across channels and campaigns.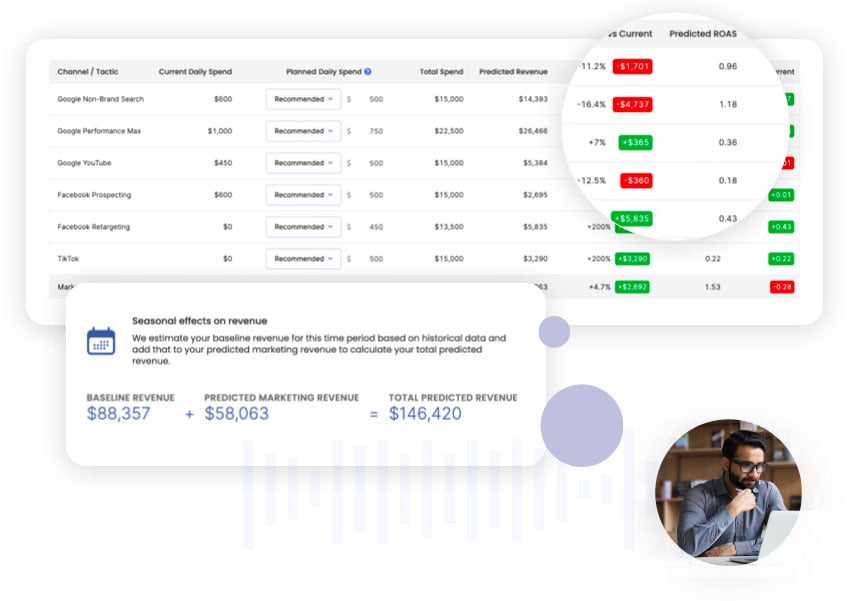 Budget smarter

with
custom recommendations

Build out a budget based on recommendations that your personalized MMM model delivers with confidence and accuracy including seasonal effects on your revenue.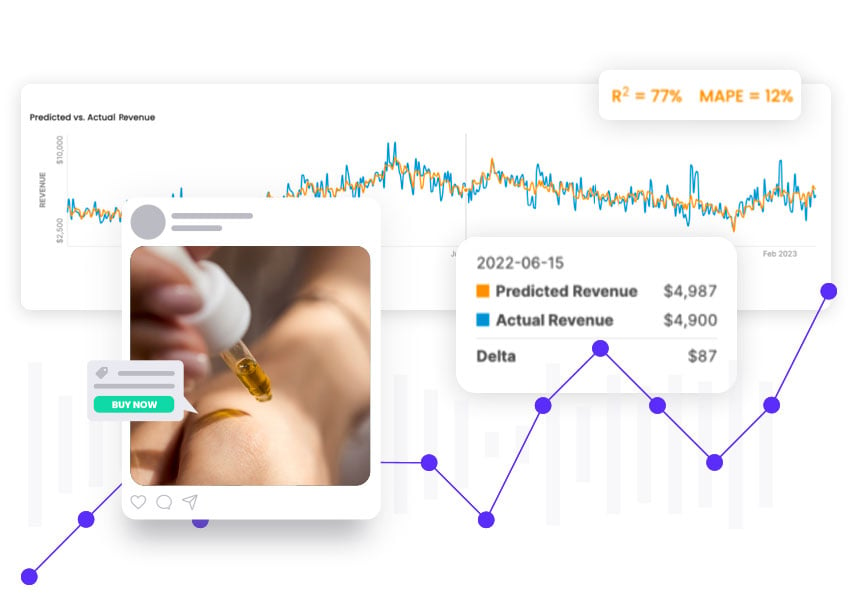 Visibility into
Your MMM Model
Look behind the curtain of your marketing mix model into the data we use to power your recommendations. Grow your ROI with confidence and insight into past prediction performance.
MMM Brings Clarity to Your Spend Strategy
How it works
Schedule a demo with our team of experts
We'll discuss your situation and recommend the best Rockerbox option for moving forward.
We handle the data
We'll ingest two years of your ad spend and revenue data to build out the model. Don't worry if you don't have a full two years — we can work with you!
Optimize your ROI with confidence
You get self-service access to the spend recommendation tool and budget worksheet, which you can use and adjust as often as you need. Your data is updated regularly so the MMM insights are relevant on an ongoing basis, not just a point in time.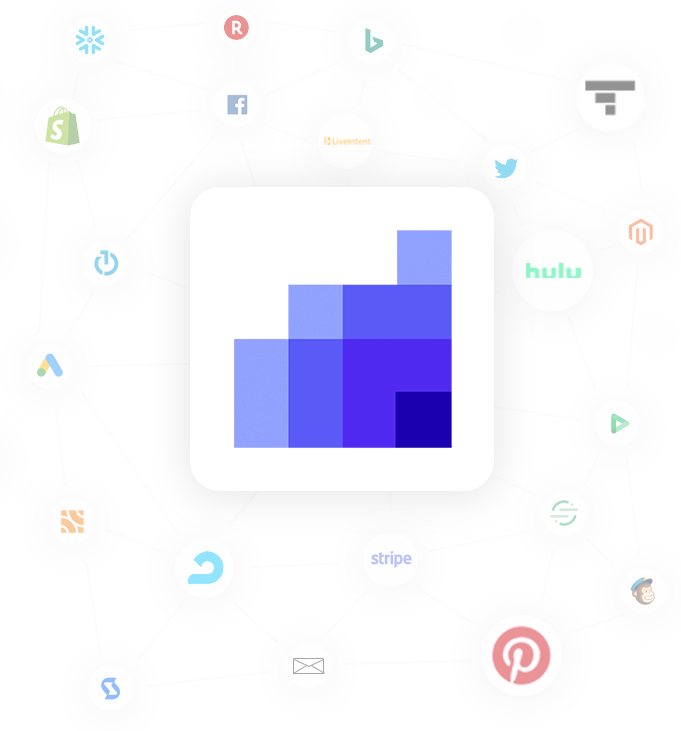 Marketing Mix Modeling and
Multi-touch Attribution:
The Right Tool for the Right Job
We believe that marketers shouldn't be limited to one measurement method. Instead, use different methods as they were designed—the right tool for the right job.
MMM can help you make high-level decisions about where to spend your marketing budget across your available channels, then you can use MTA to optimize those channels on a daily basis. This diversified approach provides you with more realistic goals and ongoing support as you scale, and it meets the needs of all your stakeholders, from channel managers to CMOs.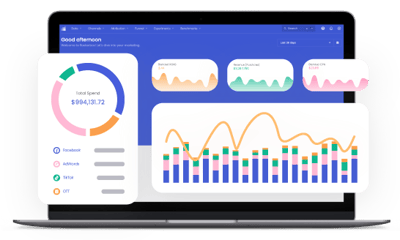 Don't Guess—Budget with Confidence Using Rockerbox MMM
Reach out to our team to discuss your MMM solution today.