Since we started sharing revenue benchmarks for DTC companies, the overall revenue trend for ecommerce / DTC companies seems to be on par with pre-covid19 levels. We did some further investigation to better understand what's really happening regarding revenue levels compared to pre-covid19 levels.
Here are our takeaways on revenue performance levels:
31% are around the same

25% are performing better

43% are performing worse
Digging a little deeper, we found the increase in revenue for companies that are performing better is on average much larger than the decrease in revenue for companies that are performing worse. In other words, there are more companies in the group that's performing worse, but the revenue change is smaller than for the companies that are performing better.
Here's a graph that shows the breakdown: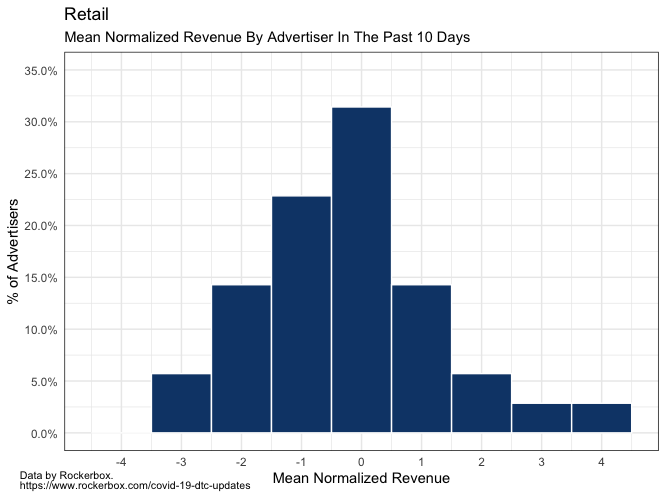 Thoughts or questions on what we're seeing? Leave a comment below.
For daily updates on revenue by vertical,
check out our Daily DTC Revenue Tracker.