When two giants of the marketing and advertising world come together, the results are bound to be explosive. This is precisely the case with Rockerbox, the premier marketing measurement platform for DTC brands, and Pinterest, the digital realm's ultimate inspiration-to-realization platform.
In a symbiotic strategic measurement integration, these two platforms offered DTC brands an unprecedented view into the performance of Pinterest advertising. Through this collaboration, B2C brands gained total visibility into their Pinterest view and engagement attribution, unlocking insight into the full performance of Pinterest ads as well as the impact of Pinterest ad exposure to their broader marketing mix.
The results? A staggering median 41.8x improvement in ROAS.
Let's delve deeper into the metrics of this partnership.

Redefining Metrics with Updated Results
Brands leveraging the Rockerbox-Pinterest integration have witnessed groundbreaking results:
A whopping 88% reduction in CPA.
An impressive 41.8 ROAS improvement.
83% of brands using the integration flipped their ROAS from negative to positive.
Such numbers reiterate the synergy that the Rockerbox Pinterest integration brings. Ron Jacobson, Rockerbox's co-founder and CEO, shared his enthusiasm about this partnership, highlighting how it has enabled brands to understand the profound impact of Pinterest advertising. "It's our goal to offer companies clarity in their ad performance. That often means building out partnerships with channels (like Pinterest) to allow our customers unprecedented access to their ad performance," Jacobson said. "We're thrilled to see such positive results in the months following our Pinterest integration launch."

Why Pinterest?
Pinterest is not just another social media platform. With its visual-centric interface and a user base actively seeking inspiration, it stands out as a platform where intention meets discovery. Erin Becker, Head of Retail Partner Measurement at Pinterest, notes that the integration with Rockerbox amplifies Pinterest's unique view value, allowing advertisers to accurately measure its impact on their sales journey. "Pinterest is where visually compelling creative and messaging intersects with a high-intent audience actively searching for relevant content to inspire them. Because of this integration with Rockerbox, more of our DTC advertisers will be able to more accurately measure the positive impact that our unique view value has on their path to purchase, and ultimately their sales."
Brands should not view Pinterest as merely a platform for paid advertisements. The organic potential of Pinterest is massive. It functions as a visual search engine, offering brands extended visibility for their content. With 97% of Pinterest searches being non-branded, it's a goldmine for brands aiming to capture audiences who are open to new discoveries.
Moreover, the advertising landscape on Pinterest is remarkably user-friendly. Ads here blend seamlessly with organic content, providing users with a non-disruptive experience. This means that when users are presented with a product they are interested in, they're more likely to act on it.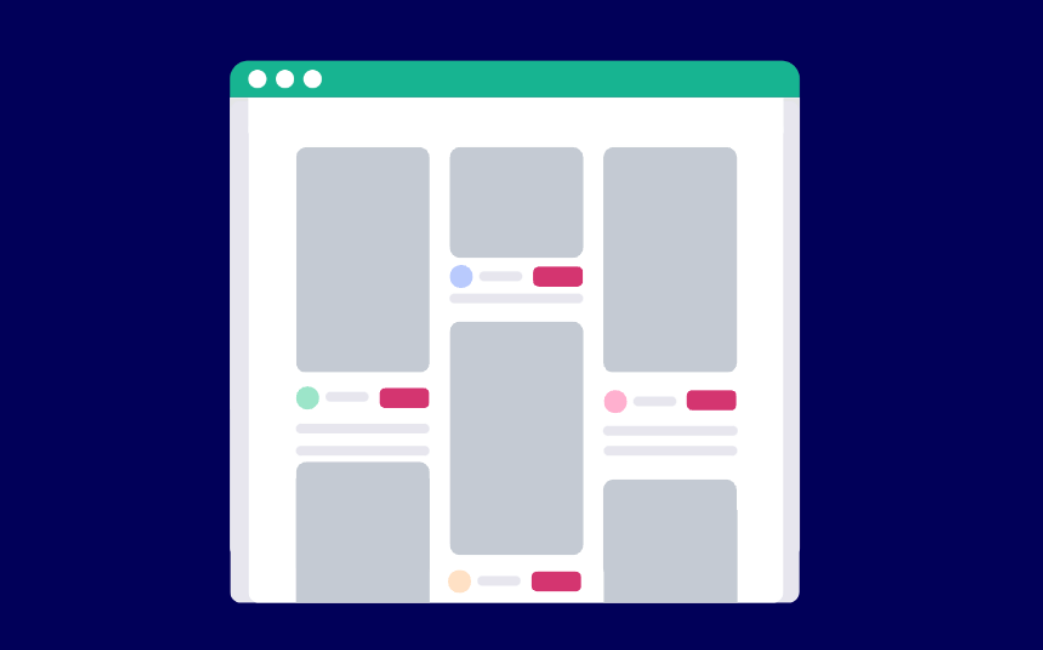 Striking the Right Balance: Organic vs. Paid
Brands aiming to maximize their presence on Pinterest should seek to harmonize their organic and paid strategies. Insights from promoted pins can enhance your organic outreach. Even though organic growth might be a slower process, it can consistently engage audiences while paid campaigns target quicker conversions.
Rockerbox's unique selling proposition in this partnership is its ability to provide holistic measurements. It doesn't just focus on clicks; it also considers views and other engagement metrics, giving brands a complete picture of their advertisement performance. On average, Rockerbox clients have seen an 88% reduction in CPA and +40x improved ROAS.
In conclusion, the Rockerbox-Pinterest partnership has reset the standards for marketing measurement in the B2C domain. We've seen remarkable growth since it's launch in 2022, and we're excited for it to continue helping brands with their marketing measurement into the future. It offers these brands unparalleled insights into their advertising strategies, allowing them to refine, optimize, and achieve impressive results. With more and more brands recognizing the potential of Pinterest, the future of this strategic partnership looks brighter than ever.