At Rockerbox, we have the privilege to work with hundreds of the world's top Direct-to-Consumer brands. This provides us with a unique perspective on marketing channel mix and corresponding performance.
Given BFCM/Holiday is such a critical time period for most DTC companies, we wanted to share some of the key trends in paid marketing channel performance- everything from digital to offline. This with the goal of helping other DTC companies know what to expect as they ramp up spend in November and December.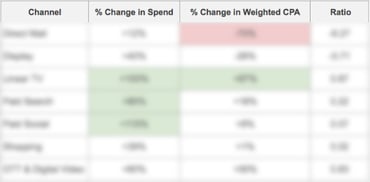 Get your copy of the report.