MakeSpace is a leading DTC storage company. MakeSpace makes it easier than ever to put your valuables in storage with their full-service storage offering, doing everything from picking up your valuables, storing them and returning them when you need them back.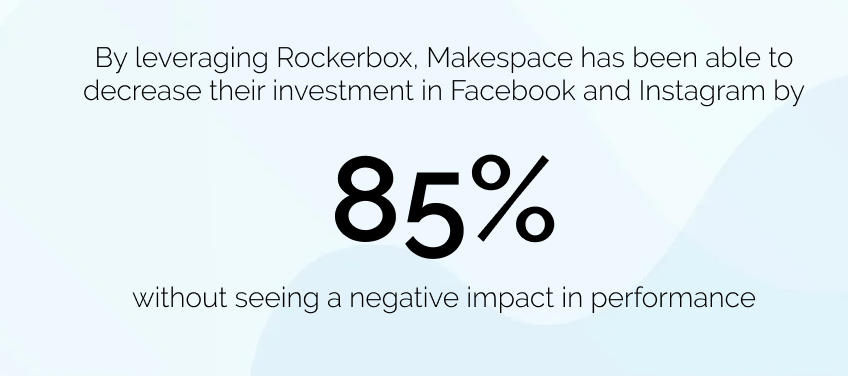 Meet Nihad from MakeSpace
Nihad Kamal is a Senior Customer Acquisition Manager at MakeSpace. Nihad has been at MakeSpace for over two years, coming to MakeSpace after working across multiple agencies. At MakeSpace, Nihad is responsible for managing and testing all of MakeSpace's media channels. This includes running and optimizing their traditional channels, such as search and social, while also leading the testing and launching of new channels, including direct mail and OTT.
Challenge
How did Rockerbox help?
The first step was ensuring that all of the teams at MakeSpace were using the same source of truth. While logging into Rockerbox has become a part of the marketing team's workflow, becoming the source of their weekly reporting, the rest of the company used Looker. Because of this, Rockerbox results are now "fed into Looker for our Strategy team and rest of the company to use."
Once all teams were using the same source of truth, the next step was ensuring that MakeSpace would be able to ingest and analyze the data from new channels that it was testing. When MakeSpace decided to try OTT, there was reluctance because of the tracking challenges. "A lot of the team didn't have confidence in the streaming TV because it's hard to track and prove out," said Nihad. "However, once Rockerbox started ingesting our OTT data and connected it with our other marketing, we were able to show from an independent source that we were seeing video conversions which gave us more confidence."
At the same time, MakeSpace needed to ensure that they weren't losing out by divesting away from Facebook. By leveraging Rockerbox reports, MakeSpace was able to become confident that they were seeing better performance in new channels compared to Facebook.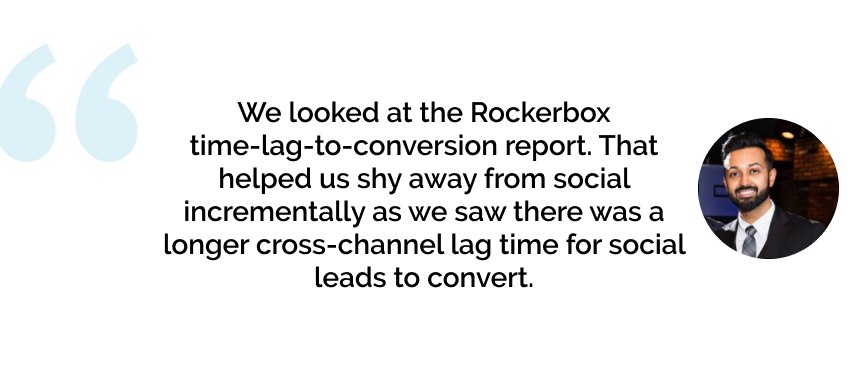 The Result
By leveraging Rockerbox, MakeSpace has been able to decrease its investment in Facebook and Instagram by 85% without seeing a negative impact on performance. "The big impact of Rockerbox has been being able to shift away from social. We're one of the few brands that are able to say we're not heavily reliant on Facebook and Instagram to drive customers," says Nihad.
What's Next?
MakeSpace continues to test and try new channels. "The next big thing for us is figuring out linear TV attribution. We're working with your team to get all of our post-log ingestion setup. It'll be helpful to see what the results look like in Rockerbox."
As MakeSpace looks to try new channels, they're making sure that the vendors they work with integrate with Rockerbox. "We generally try to work with partners that can integrate with your technology, so we have better tracking on our end to dictate where we should spend our dollars."