Today, we're excited to announce the launch of Sponsorship Attribution!
Sponsorship Attribution enables brands to quickly uncover the ROI of their Podcast and Influencer sponsorships. Sponsorship Attribution solves this by:
Unifying all campaign flights and consolidating spend across different payout structures

Providing flexible ways to credit sponsorships to conversions

Reporting on Podcast and Influencer touchpoints in a cross-channel path to conversion with a blended

CPA

Combined with Rockerbox's industry-leading solutions for measuring digital and offline advertising, Sponsorship Attribution provides brands with a single source of truth for understanding their marketing across channels.

DTC is changing how companies connect with consumers. Podcasts and influencers are helping DTC brands to reach their audience in new ways, and Rockerbox is here to help these brands leverage these channels as effectively as possible.
Sponsorship Attribution for Podcasts

Podcast ads are a fast-growing and effective channel for brands. However, attribution for Podcasts hasn't developed as quickly, making it difficult for brands to effectively see performance and scale this channel.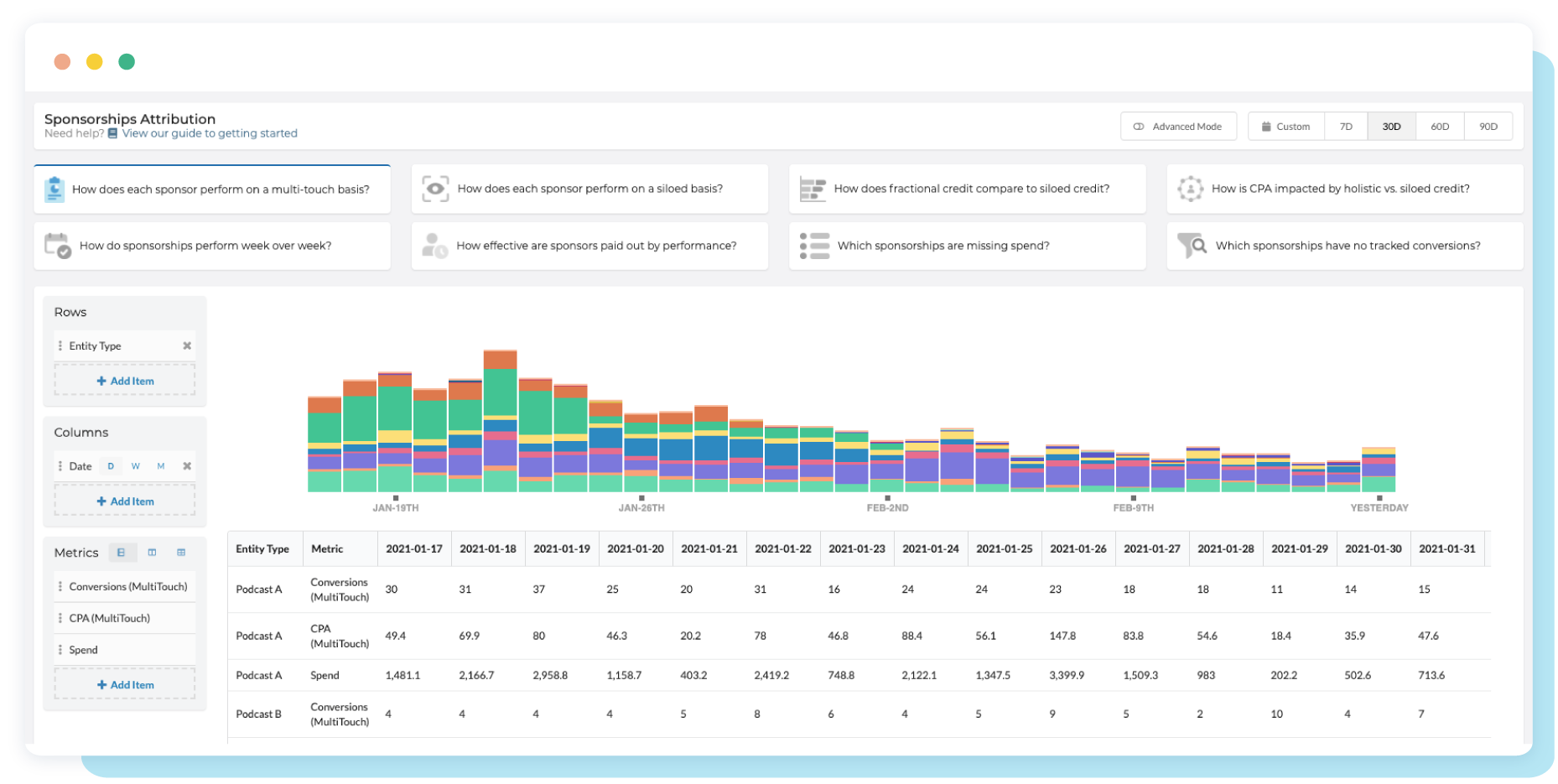 Sponsorship Attribution for Podcasts combines multiple measurement methodologies — vanity URLs, promo codes, post-purchase surveys, and more — with Rockerbox's attribution modelling to quantify the true impact of these ads. This is unified with podcast spend to provide one location where brands can understand the return on their podcast sponsorship dollars.
Sponsorship Attribution for Influencers
Influencers are a great way for brands to promote their products through an authentic voice. But with different payout structures, overlapping flight dates, and exposure to other paid channels, it's difficult to know exactly how an influencer sponsorship is impacting your bottom line.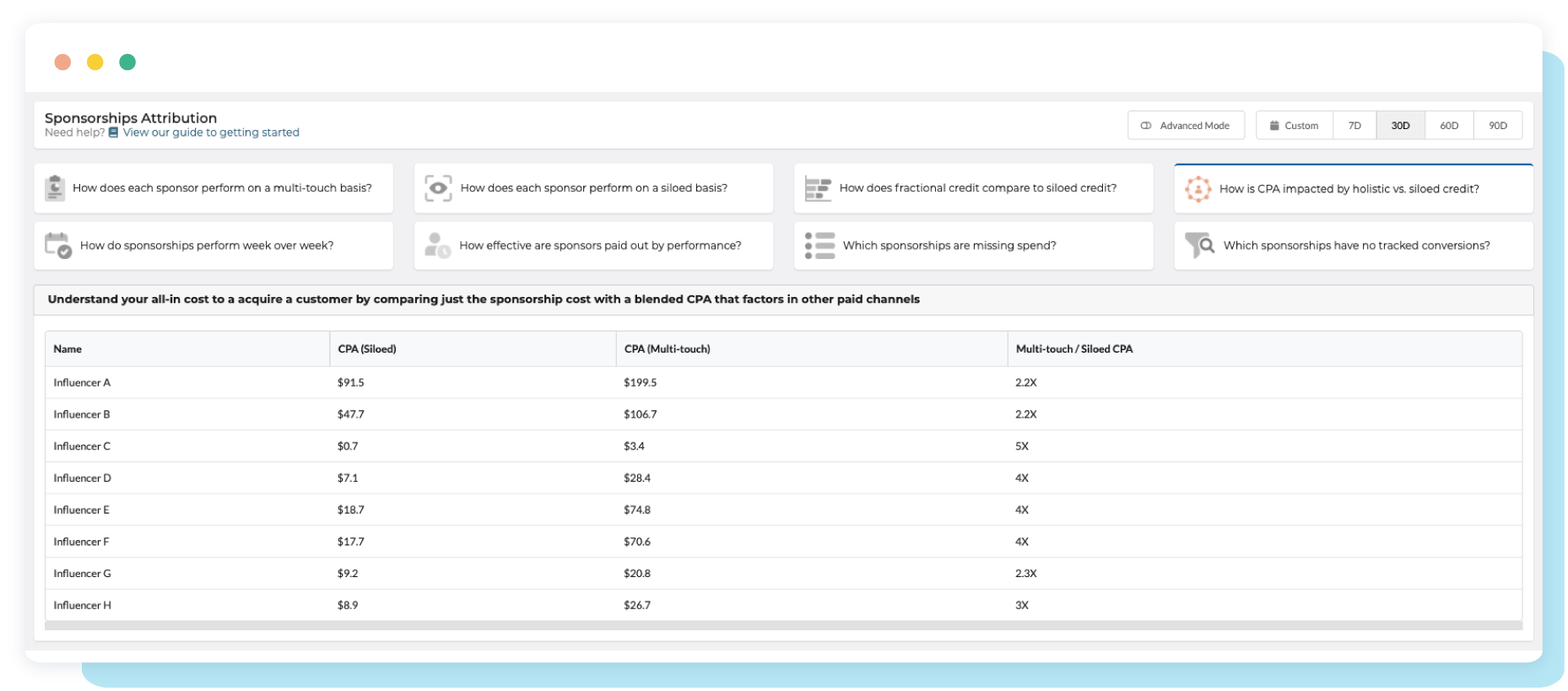 Sponsorship Attribution for Influencers solves this problem by making it quick and easy to get powerful reporting on the impact of your Influencer Sponsorships. Manage the payout structures for each influencer to view total spend, including discounts offered. Rockerbox reporting combines influencers with other paid channels, so marketers can see the true CPA and ROAS of purchases driven by influencers.
Looking Forward
Sponsorships are an important growth channel for brands, and effectively scaling those efforts requires strong measurement and reporting. With Rockerbox's Sponsorship Attribution, brands are now able to effectively quantify the cross-channel impact of their Influencer and Podcast Sponsorships for the first time.
Like most things we build here at Rockerbox, Sponsorship Attribution came out of conversations with marketers and brands about how they were managing and measuring these types of marketing efforts. We will be releasing more information in the coming weeks about Sponsorship Attribution. To get notified about these updates, sign up for our newsletter below!