The B2C world is constantly changing, and at Rockerbox, we're continually improving our product to meet the needs of our customers. We prioritize updates that make our product easier to use for customers, updates that unlock new insights into your marketing, adjustments to our technology and methodology based on industry trends, and much more.
Below we'll take a look at what's new and fresh in Rockerbox with a review of the top improvements we released in December 2022.
UI Tracking Parameter Alerts
Making sure that all your tracking parameters are set up correctly is key to Rockerbox being able to track all your marketing campaigns and deliver a full view of the buyer journey. However, keeping tabs on all your many links can be time-consuming, and it's not uncommon for a few to slip through the tracks.
With new tracking parameter alerts, Rockerbox will alert you in-platform if the URLs that we detect from a marketing channel do not have Rockerbox parameters so you can tackle and fix any missing tracking parameters as they happen.
The tracking parameters view also includes detailed instructions for each ad type and verifies that you applied them correctly to head off issues from the beginning.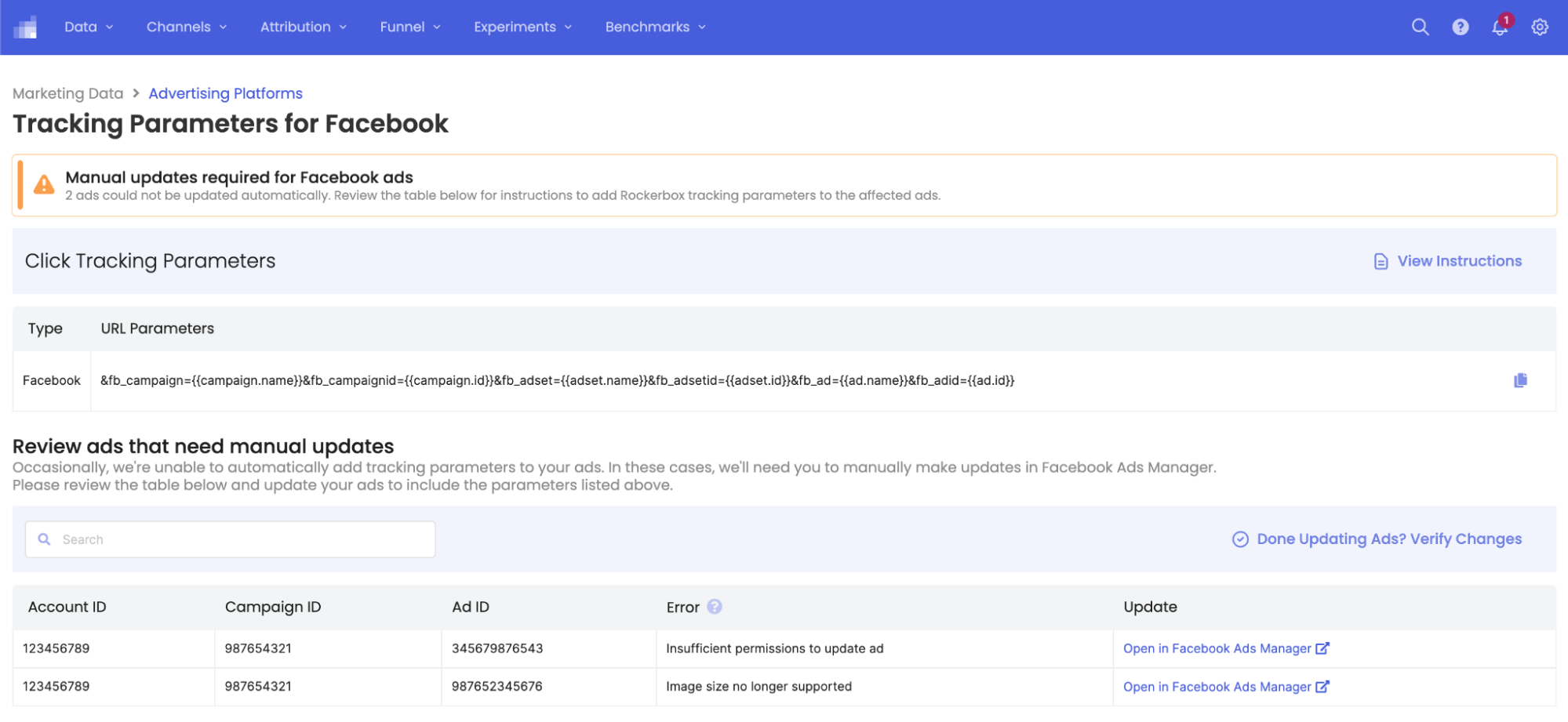 UI view of the tracking parameter page for Facebook, showing an alert for manual updates.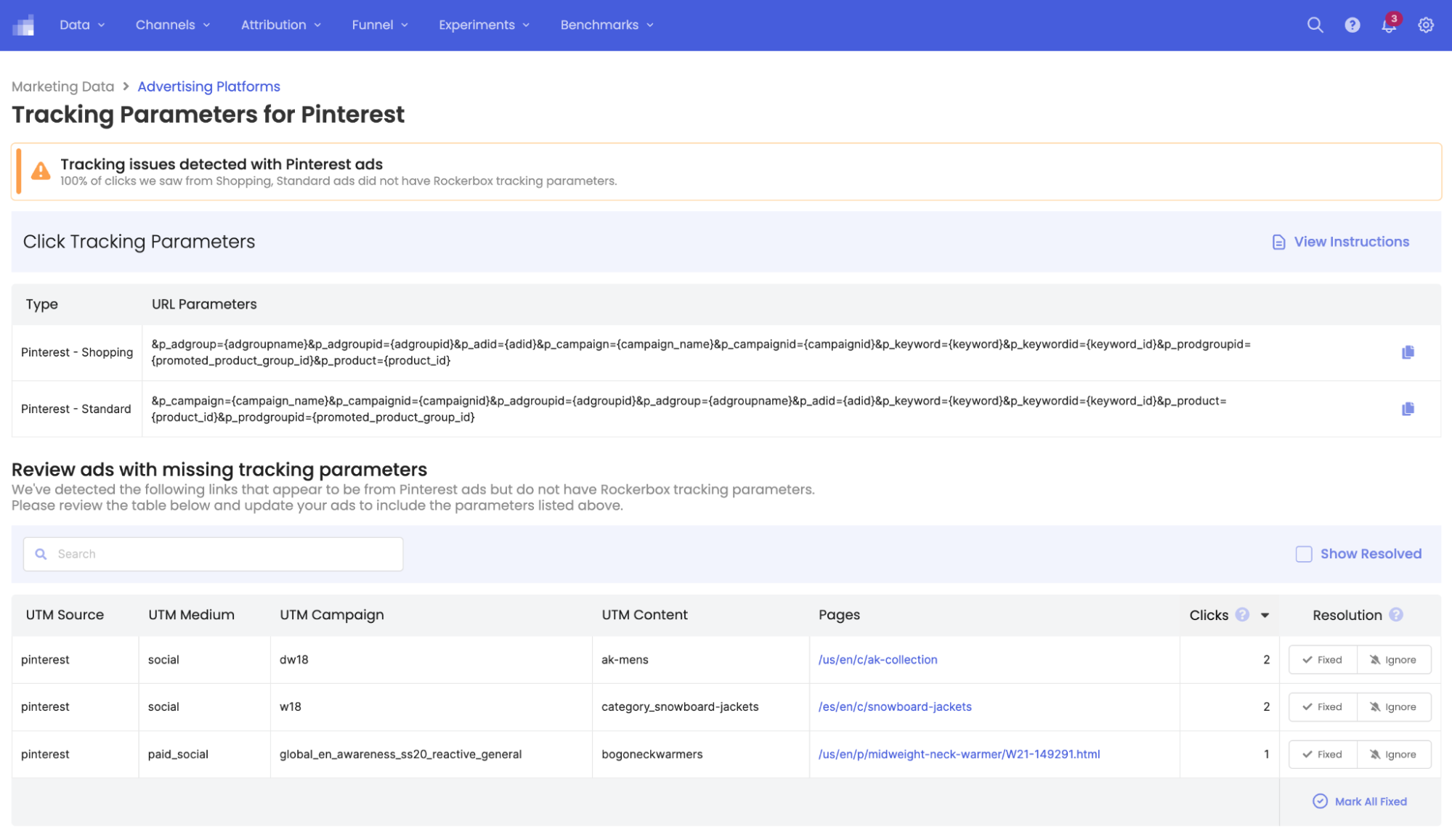 UI view of the tracking parameter page for Pinterest, showing an alert for ad tracking issues.
Updates to Our Exporting Functionality
In November 2022, we made reporting easier than ever with Rockerbox with new functionality that allows brands to export reports that include:
CPA and ROAS at the right level of granularity
Performance data for new vs. repeat customers
Specific time periods for reporting, from one-off check-ins to weekly, monthly, quarterly, or annual reporting (Export years of granular data in less than a minute!)
We quickly followed that release with additional changes that make the exporting feature easier to use.
Automatically updated export status
Previously, users would have to refresh the Rockerbox on the exporting page to see the status of an export. Now, that status updates automatically, no refresh required.
Exported report delivery to multiple emails
The reports created through our exporting functionality can help team members in multiple departments get the insights they need. Now, with the ability to send exported reports to multiple emails, it's even easier to share reports with the right people even if they don't have a Rockerbox login.
Improved Direct Mail Matching
Rockerbox lets marketers track both online and offline marketing channels, including direct mail campaigns. In December, we switched to a more robust methodology for matching addresses of direct mail recipients, which will improve both customer match rates and direct mail performance tracking. This is particularly impactful for mailers to cities with lots of units in one building.
Other Updates
In addition to these improvements, we also released:
Simplified search functionality in the Attribution Report view, which allows you to easily filter charts and tables.
The ability to group graphs in the UI by day/week/month, letting you more easily view trends over longer time periods.

Filter graphs by day, week, or month.