The following post is a guest contribution. All opinions and predictions are those of the contributing partner. Find Daniel on Twitter.
As CEO of Bamboo, I've spent the last 8 years focused on driving profitable ad spend for our clients. A big part of my work has been instilling the importance of good attribution/measurement and channel-level ad optimization. Prior to iOS 14, these two workflows were tied together. Now, that has changed. It's time for our industry to acknowledge this change and treat attribution and ad optimization as separate workflows.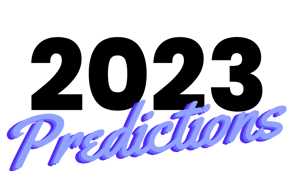 Prior to iOS 14, attribution and ad optimization worked together in a virtuous loop. Success events, like purchases, were tracked by advertisers and passed to ad network algorithms with a high match rate to users. The algorithms used this data to improve ad targeting, creative decisions, and other aspects of the ad campaign, resulting in better performance and fairly accurate attribution too.
With iOS 14.5, data collection and sharing has changed, affecting the ability of channels to accurately attribute conversions to specific ads. While platforms can still optimize with the data they receive, attribution is more difficult. This is why attribution and ad optimization should be treated as separate workflows.
In 2023, I believe best-in-class growth programs will stop thinking of attribution and optimization as an integrated workflow. Instead, they will:
Acknowledge that they cannot outsmart AI algorithms and instead focus on tactics that improve match rates and data integration with major platforms for channel-level optimization.
Upgrade attribution infrastructure to better verify the impact of ads on profit growth and use that information for cross-channel and overall budgeting decisions.
Integrate these two workflows in a "trust but verify" loop that can be iterated upon to improve performance.
We've already used this adjusted mental model to help our clients navigate the challenges of iOS 14.5 and we're optimistic for the future. I hope other agencies and in-house teams can do the same.
To profitable growth in 2023,

Daniel Pearson