We're honored that Rockerbox has been named a Leader in Attribution Software and High Performer in Marketing Analytics by G2 Crowd, the world's largest business software review website,
What led Rockerbox to ramp from a High Performer to a Leader in just 6 months? Our great customers! We're so lucky that they took the time to submit their feedback on Rockerbox.
Best of all, the results speak for themselves --
"100 percent of our customers gave Rockerbox a rating of over 4.5"
Hear Directly from Rockerbox Customers:

Even more, Rockerbox has also been selected for the first time into the broader Marketing Analytics category, being recognized as a High Performer in our first showing!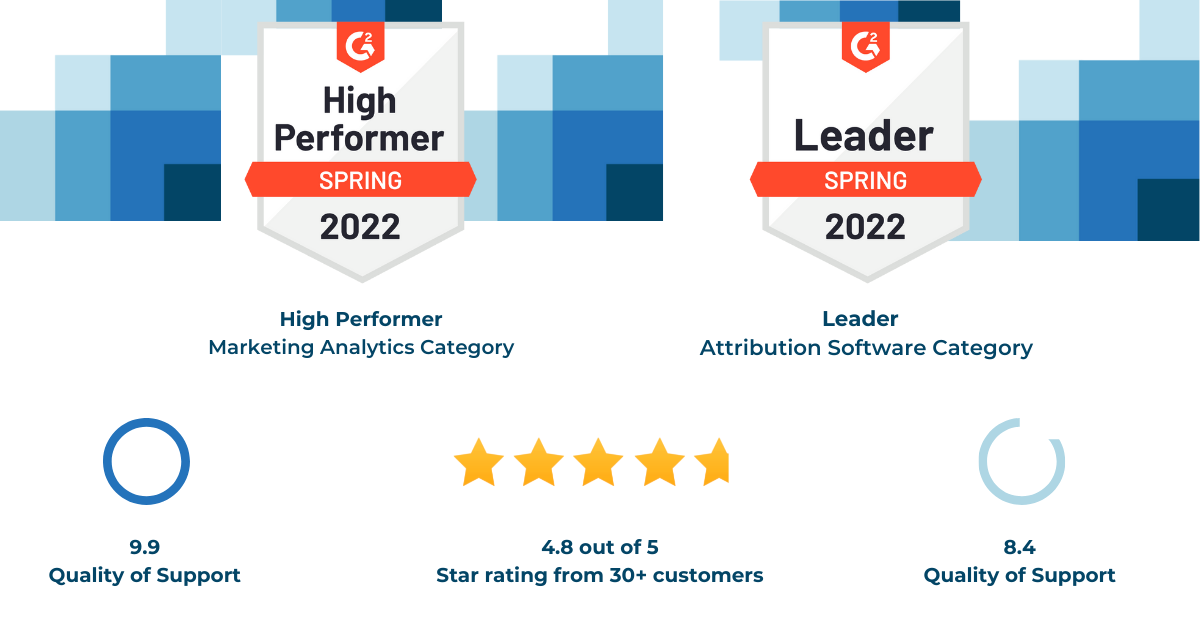 We're so grateful for our amazing customers and their partnership in establishing Rockerbox as one of the best Attribution solutions in the market. However, this is just the beginning, of course.
Come with us to see with Rockerbox measurement expert why top DTC brands pick Rockerbox as their #1 choice for marketing measurement and analytics.