Black Friday and Cyber Monday (BFCM) have played an increasingly important role in the success of DTC, ecommerce, and other digital-first brands in recent years. In 2021, Global Cyber Week sales hit an all-time high of $275 billion.
Given this impact, we asked some of our tech and agency partners to share their top tips for making the most of the biggest shopping season of the year.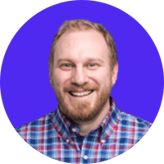 Chris Mikulin


Managing Partner | Kulin
Simple and easy-to-understand offers work best.
Avoid coupon codes or make the discount automatic at checkout to lessen unnecessary steps.
Make the conditions for your discount super clear throughout the customer journey.
Feature your best bundles and highest AOV/LTV products as prominently as possible throughout the website, as well as your messaging and advertising for the sale.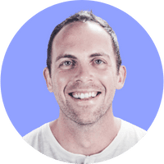 Brad Redding


Founder & CEO | Elevar
Don't rely on Universal Analytics' real-time reporting during peak periods.
If you need to use real-time reporting to monitor traffic/campaign performance then you can try GA4 but expect some disappointment if you're used to Universal Analytics.
Leverage reporting from other tools like Rockerbox or Elevar's real-time conversion reporting, which is available for customers on Elevar's Fully Managed Server-Side plan.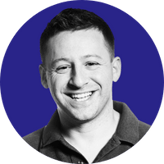 Andrew Schonfeld


Chief Revenue Officer | Tatari
Brands that run Black Friday/Cyber Monday advertisements on linear TV typically see a ~50% boost in conversion rates compared to a typical week in the year.
Employ more than one TV ad-buying strategy (linear + streaming, remnant + NPE, direct + programmatic).
Implement an end card, persistent URL, stickers, or a voice-over that promotes your BFCM deal in your TV creative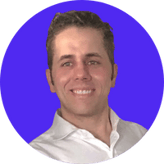 Chase Mohseni


Head of Marketing & Growth | Pencil
Now isn't the time to start trying brand new creative on ads. You have data to support what has worked, leverage that, and create your ads that are comprised of your greatest hits and retool them to feel unique.
Make sure you understand the customer you are working with on black Friday, they are deal-seeking, and might not come back after the first purchase. Make sure your margins are in the right place to deal with them.
If you don't have landing pages or unique experiences set up for your paid traffic to interact with, don't expect high conversion rates. Make sure the ads you are sending them from match the page/experience you are sending them to, whether that is with branding, visuals, or copy. Customers are looking for any sign of your experience not being entirely dialed in so they can exit and not spend their hard-earned money.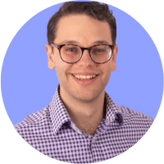 Stefanos Metaxas


Chief Strategy Officer | Bliss Point Media (now part of Tinuiti)
Ads impact performance during big sales earlier than you might expect. We have found that OTT impressions can lead to increased conversions in an audience even when served several weeks before the sale event itself. In other words, don't wait until the sale is live to ramp up your advertising.
Creative that is built around a sale/season is often most effective, but if you don't have a completely new creative lined up that is okay. Just ensure you update your end card and CTA to reference your sale promo, ideally showing how much viewers can save. That update should have a modest cost and will drive greater returns.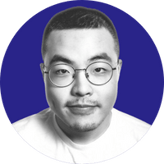 Ki-Hoon Chung


Integrated Media Department Lead | WITHIN
Be fluid with budgets - use efficiency constraints and avoid having hard-coded spend amounts by day or week.
Offer simple, easy-to-understand promotions. Don't have complex promotions with tiers that require consumers to do math.
Don't set high arbitrarily high basket size thresholds. If AOV is $75, don't set a $150 constraint. Holidays are one of the best times to acquire new customers, don't make them jump over another hurdle!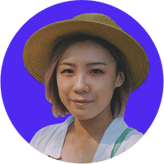 Christina Guo


Associate Director, Growth Marketing | Bamboo
Adjust funnel budget allocation and scale up retargeting spend: This is the time to add in more audiences to retarget all leads acquired throughout the year. Think BROAD. Your retargeting audience doesn't need to be limited by website visits; consider social engagements, video views, and audiences from traffic/awareness campaigns, too.
Ensure that your cross-channel retargeting audiences are configured for users that click on pre-Black Friday/Black Friday ads but don't convert to help maximize the efficiency of Black Friday investments by continuing to retarget these extremely high-intent users into December if promos allow.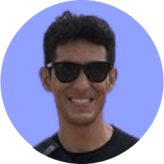 Malak Lopez


Senior Growth Marketing Manager | Bamboo
Adjust bids for seasonal spikes in Conversion Rates (CVR): Manually change your target by the same factor that CVR is expected to change in advance of the event. Ex. If you expect CVR to double, 2x tCPA or 1/2 tROAS to maintain a constant CPA at higher scale. (Resource: Google Ads Seasonality Adjustments)
Increase Search budgets to align with forecasted demand: Since consumer behavior changes during the holiday season, you want to make sure your Search ads are running as often as possible, so if you're using smart bidding with targets, running budgets 'uncapped' can help accommodate increased purchase volumes across the day by ensuring that no Search IS is lost due to budget.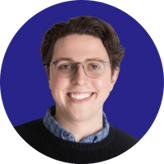 Richard Hexter


Director of Partnerships and Digital | Electric Orange Creative
Set costs and budgets in advance. During BFCM we see CPCs and CPMs spike drastically. To ensure that you don't drive an influx of unprofitable sales, make sure that performance metrics are set at rates that are profitable for your business.
Test different price messaging. BFCM is an opportunity to A/B test the messaging and deals that drive the most profitable sales for your business. For example: if a deal is $50 off or 40% off, test ads and landing pages for both and measure the results to inform future promotional strategy.
Don't run one-day ads. Brands are often tempted to run different creative every day of Cyber Week to highlight individual daily deals. However, this can be counterproductive with the cycles for ad approval and ramp-up on Google and Meta often taking 12+ hours. If you are offering different discounts for each day of the week, instead run the same ads all week that highlight "unique deals every day."
Re-engage past customers. BFCM is the time to dig into your customer lists, remarketing lists, and cart abandoners for the last 90 days. If a customer nearly bought in the past, they might have been waiting for a better price to finalize the purchase. Now is the time to reach back out with targeted creative highlighting the savings on the product they were considering.
For more insights and tips for getting the most out of your marketing efforts, join the waitlist for our upcoming thought-leadership newsletter. Outside the Box will feature exclusive content from experts in the marketing and attribution space that you won't find anywhere else.