Twitter Analytics You Can Trust
Not sure whether Twitter is making the impact you think it is? Want a better understanding of what's really driving revenue across your entire strategy? Rockerbox can help you track Twitter spend and performance and see it in context of your larger marketing journey. Methodology isn't a barrier either—we leverage multiple methodologies to help you get the clearest view of the situation.
See the Full Impact of Twitter—and All Your Other Marketing Channels
Platform metrics show you the impact of an individual marketing channel, but they can't give you the visibility you need outside of that channel. Rockerbox gives you a deduplicated view of conversions affected by all of your marketing channels with granular attribution information into the impact of each touchpoint.
Track Paid and Organic Social Activity
Twitter ads aren't the only way that buyers find out about your business on TikTok, sometimes it's a link in your bio or a well-timed tweet that turn them from a window-shopper to a buyer. With Rockerbox, you can see the impact of ads and organic content, whatever works best for your strategy.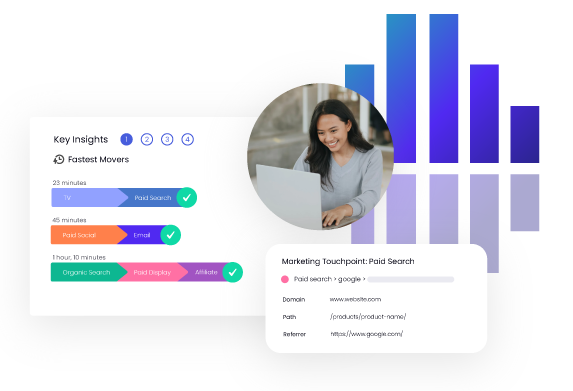 Why You Need Marketing Measurement for Twitter
When you're faced with uncertainty around the value of a platform for your marketing strategy, the best approach is to track your performance closely to make sure that your investment is paying off. Without visibility not just into an individual platform's CPA and ROAS but also into the role of that platform in your larger marketing strategy, you could be spending your precious budget on tactics that aren't moving the needle.

With Rockerbox, you don't need to worry that you're missing part of the picture. We centralize all of your marketing so you can truly understand what's working.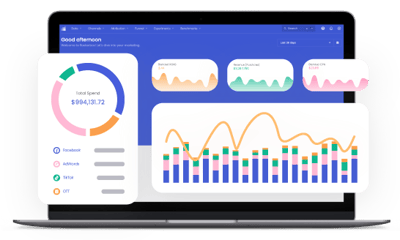 Get Better Twitter Measurement
Make the most of the time, money, and effort you put into your Twitter ads and posts. With Rockerbox, you can stay tuned in to which campaigns, tactics, and channels are delivering high ROI and where you can adjust to spend your marketing budget more wisely.