See Whether Snapchat Is Really Working for You
Just testing into Snapchat and want to make sure your investment is paying off? With all the time and money you put into a content-heavy channel like Snapchat, it's key to have a way to tie it all back to revenue. Rockerbox can help you understand the full value of your activity on Snapchat, including clicks and views.
Full Snapchat Visibility,

No Clicks Required
Rockerbox is the only 3rd-party marketing measurement platform that can show you the true impact of Snapchat because of our unique view through integration. Snapchat's identity as a highly visual platform means that you can have an effect on users even if they don't click your ads. Rockerbox gives you insight into this impact. In integration testing, advertisers saw between a 2 to 11x increase in performance with additional view-through and engagement data compared to the performance with clicks alone.
Understand Snapchat—and All of Your Other Channels
You don't just market on Snapchat. You're also making moves across multiple other social channels, in organic and paid search, in TV and OTT, and more. Rockerbox shows you the full picture of your marketing strategy, including performance with new and returning customers, the overlap between marketing channels, and the mix of channels throughout your funnel.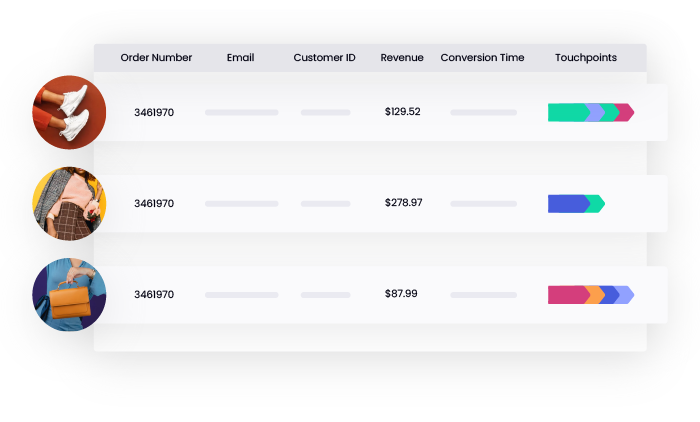 Why You Need Marketing Measurement for Snapchat
Just how big is Snapchat? Millions of people use it daily to send and view billions of snaps and videos. That translates to a huge potential audience that could turn into customers with the right marketing messages.

If you're looking to reach a younger audience and your brand's personality lends itself to light, fun content, Snapchat should be a candidate for your marketing strategy.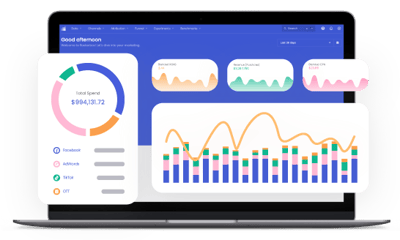 See the Real Impact of Snapchat
Don't guess whether your marketing dollars are making a difference. Track spend and performance on Snapchat and all the rest of the platforms you use, so you can make sure no marketing investment goes to waste.