Understand the Full Impact of Facebook Advertising
Facebook is a leading ad platform for many B2C advertisers because of its customizable advertising formats, impressive conversion rates (up to 10%), and ability to target to niche audiences. If you're leveraging Facebook ads as part of your marketing strategy you need a way to track and measure the impact of your ads so you know where to spend your marketing budget for the greatest ROI.
See the Full Picture with Expanded Attribution Windows
Facebook lets you see limited attribution windows for website conversion, but Rockerbox opens it up to 200 days, allowing you to see the real impact of Facebook views and clicks even if they happened weeks before a purchase.
Understand the Impact of a Facebook View
Facebook alone doesn't provide the data necessary for third-parties to attribute ad views to conversions, but Rockerbox leverages data from both Facebook and our platform to determine the likely amount of conversions influenced by views.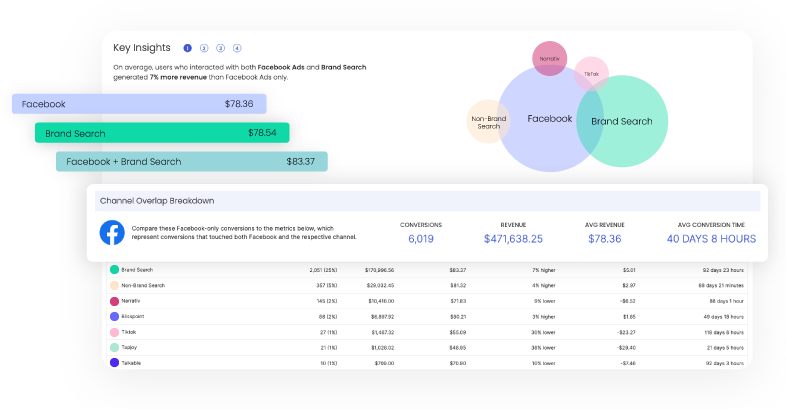 Why You Need Marketing Measurement for Facebook
Marketing measurement is an invaluable method to understand which marketing efforts are leading people to your website or to make a purchase.

Let's say you're running a Facebook ad campaign to promote your new product. You want to know which ads are the most effective at driving sales. Without leveraging a marketing methodology like MTA, geo-lift, or incrementality tests, it would be like trying to find the treasure without a map. You might have an idea of which clues are the most helpful, but you wouldn't know for sure.

On the other hand, with marketing the right marketing measurement tool, you can understand which ads are driving the most traffic and sales. This helps you make more informed decisions about your marketing strategy and allocate your resources more effectively.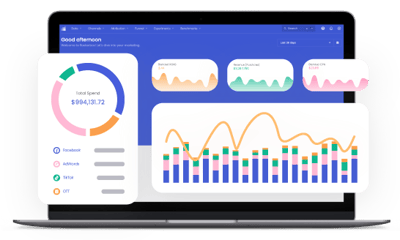 Targeted insights to help you make smarter marketing spend decisions.
Discover which ads are driving the most sales with our easy-to-use marketing measurement platform.