The Only LinkedIn Analytics Platform You Need
You work hard on making sure your LinkedIn ads and posts resonate with your target audience, so why wouldn't you prioritize accurate measurement just as much? Rockerbox makes it easy to see the value of your LinkedIn investment alongside all of the other marketing you do.
LinkedIn and All the Rest of Your Marketing—In One Place
Your strategy spans online and offline, multiple channels, multiple tactics. Seeing the holistic impact of your activity can seem impossible, but Rockerbox can get you the visibility you need. See LinkedIn's impact and how it fits into your buyer journey as a whole. When you have a complete picture of your marketing, you can prove your impact company-wide and make better, data-driven decisions for your strategy.
Wouldn't It Be Nice to See What's Really Working?
Channels show part of the marketing picture, but they can't give you insight into your marketing strategy as a whole. Rockerbox centralizes all your marketing data in user-friendly dashboards so you can understand how customers find your business, how new buyer activity differs from existing customers, which ads are giving you the best ROAS, and so much more.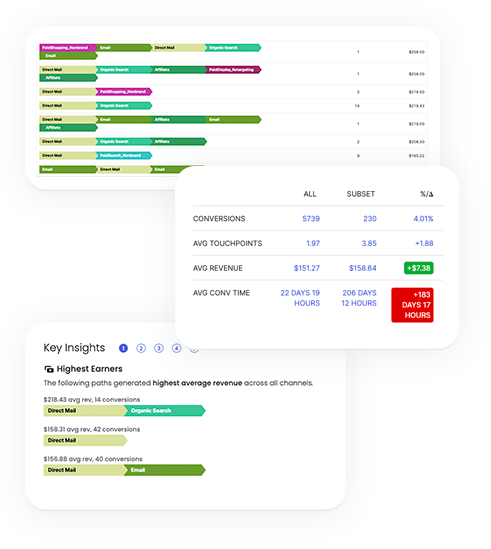 Why You Need Marketing Measurement for LinkedIn
LinkedIn can be a great addition to your marketing strategy, even if you're a B2C company. Even though people usually browse LinkedIn for professional reasons, there's nothing that says they won't be interested in what you have to offer if they see it in their feed. Not to mention the audience on LinkedIn is likely to be a decision-maker not just at work, but also in their home.

Having a presence on LinkedIn—and a solid way to measure that presence—may be just the edge you need.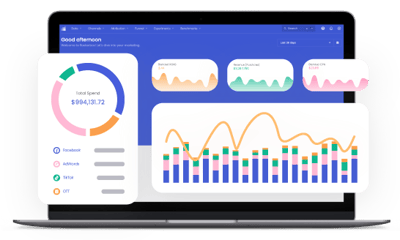 Full LinkedIn Visibility With Rockerbox
Don't guess what's working. Find out the channels, tactics, and ads that are really driving conversions, subscribers, and more with Rockerbox's centralized platform. When you're ready to move forward, we're ready to show you around. Sign up today to schedule a demo with one of our team members.