2022 State of Spend Dashboard [Live]
Access the latest budget breakdown across Google, Facebook, TikTok, and more...
Which advertising channels are top DTC brands investing in to drive conversions?
Get in the "know" with our State of Spend Dashboard.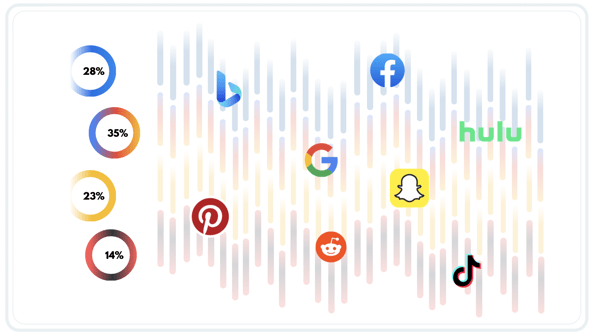 Rockerbox helps leading DTC brands with over $1.5 billion in ad spend pinpoint which marketing activities are actually moving the needle.
Want your own holistic view of all your online and offline activities and how they affect conversion?
Remote-first. Rockerbox is hiring across the USA.
We have Rockerboxers in NY, Seattle, Vermont, Tennessee, Wisconsin and beyond.