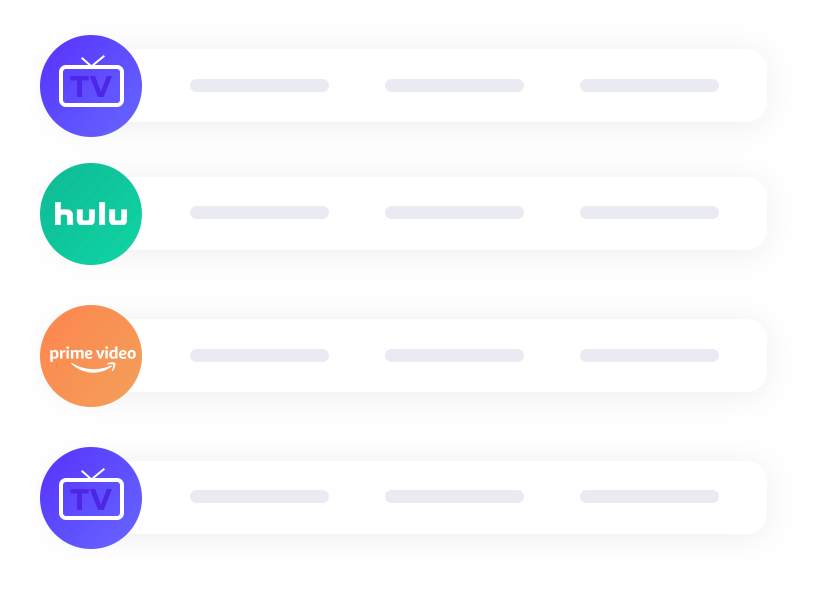 Marketing attribution
integrations for TV & OTT
Rockerbox is able to ingest log-level reports across both your linear and OTT ad buys. We're integrated with leading buying platforms making the data ingestion seamless, enabling you to make quick marketing decisions.
Our integrations for TV and OTT marketing attribution include:
Tatari

Bliss Point Media

Hulu

Fuel X

Google Display & Video 360

Discovery

Comcast

Madhive

Simulmedia

And many more!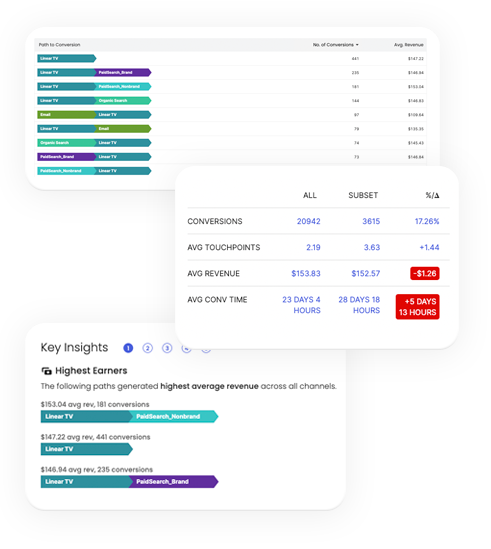 Combine with other channels
Effective offline ads should make your online media perform better, but it can be difficult to track confidently. With Rockerbox, you can reveal the true affect of your offline ads and their influence on your overall marketing strategy.
Stop tracking duplicate conversions, get a single source of truth for conversion counts across marketing channels.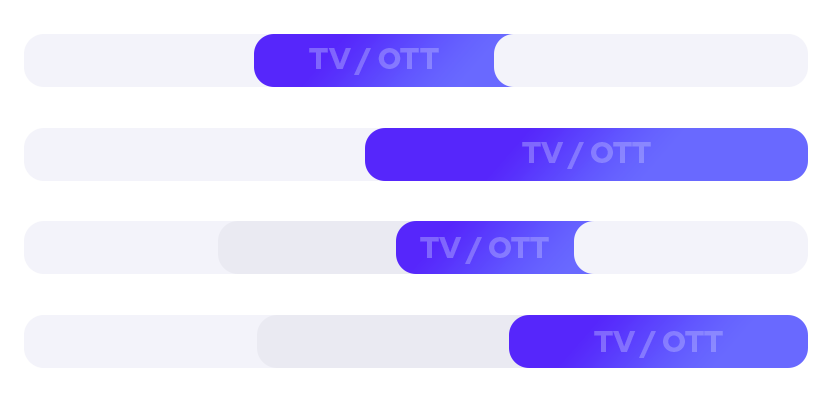 Full user-level conversion paths
Tie specific users back to your TV ads. Rockerbox probabilistically determines your ad's impact on each user conversion path.
How it works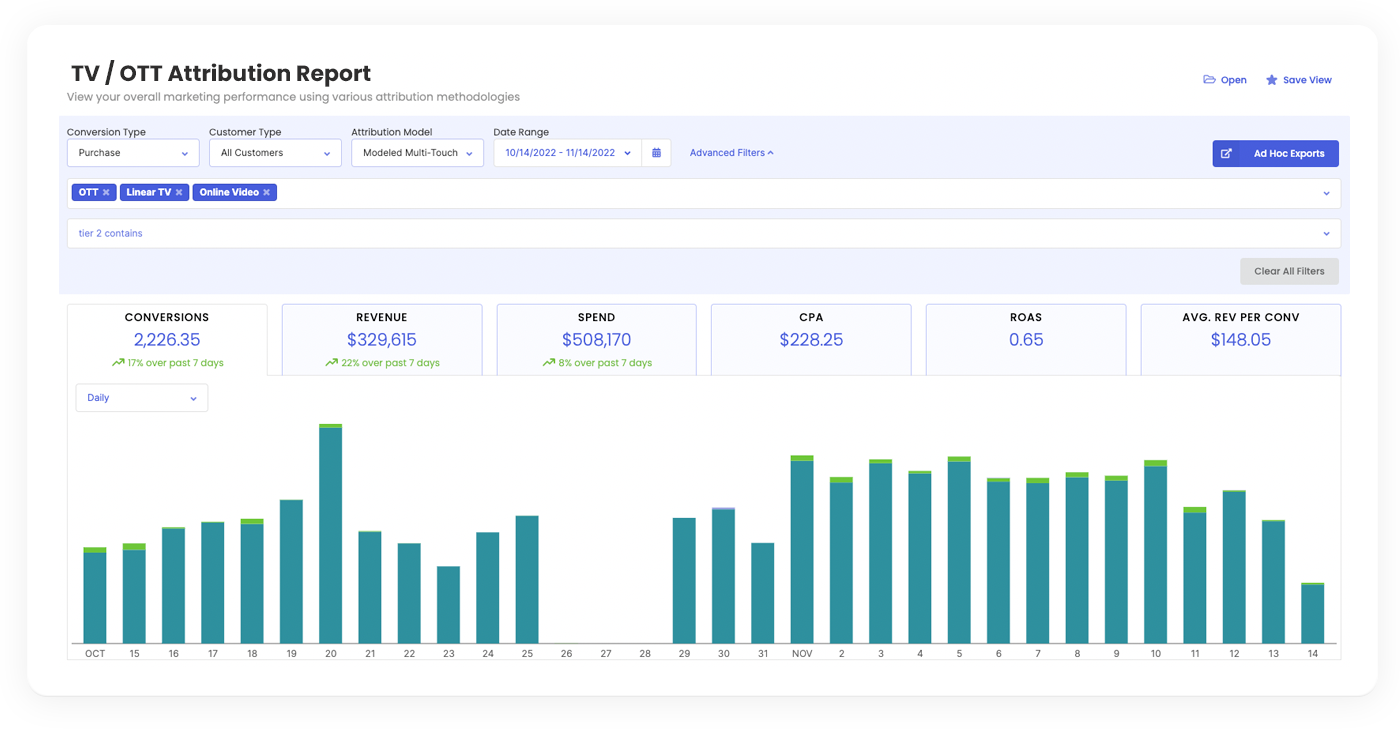 Rockerbox processes TV and OTT Log Files
This includes time of airing, media outlet(e.g., BBC America), program (e.g., Planet earth) and DMA for linear or full impression log files for OTT.
Rockerbox updates user conversion paths with TV and OTT touchpoints
This can be done for a specific group of users where Rockerbox only considers a percentage of the visitors arriving on site.
Rockerbox re-runs our models and determines marketing lift
Uncover whether a TV commercial had a statistically significant lift in users arriving on your property / converting. View by geo, time or program.
You can't afford to lose insight.
When budgets are tighter than ever, there's no room for ineffective channels in your marketing strategy. Without a single source of marketing metrics, it is nearly impossible to know what channels, offline or online, are truly driving business.
Rockerbox demystifies your marketing to uncover the channels that are performing and shed light on your customers' path to purchasing.