See the True Impact of Pinterest on Your Bottom Line
For brands with a visual lifestyle product, Pinterest can be a powerful platform to capture buyer interest when your audience is primed and ready to purchase. Without visibility into which of your Pinterest campaigns are driving purchases, you're lacking key information that'll help you optimize your ads and your overall strategy.
Get Visibility into the Value of a View
Pinterest ads can have an impact even if your audience doesn't click on them. Rockerbox's integration gives you unprecedented visibility with the ability to track users that view or interact with an ad on Pinterest and later visit a brand's website—no clicks required. Rockerbox pilot integration customers saw a median 13x increase in performance with view-through data compared to the performance without view-through data.
Understand the Holistic Impact of Pinterest
Pinterest is an important step in the buyer journey, but it's not the only one. With Rockerbox, you can see the impact of Pinterest alongside all the other channels in your marketing strategy. You can also dig deep into when Pinterest makes the biggest impact in the buyer journey and the importance of Pinterest for new vs. repeat customers.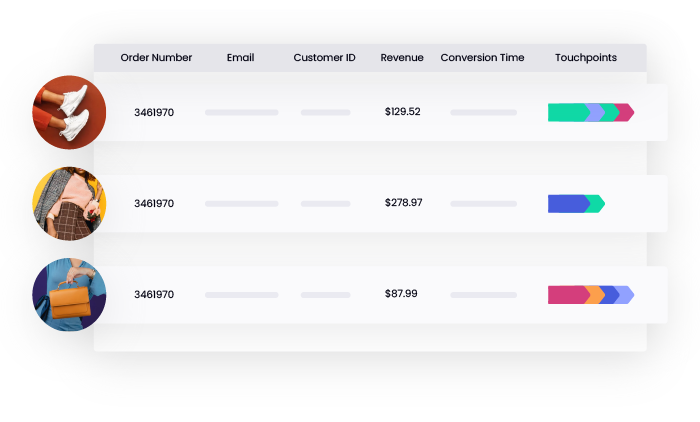 Why You Need Marketing Measurement for Pinterest
Pinterest is practically built for effective B2C advertising, but it's hard to succeed on the platform without a way to link Pinterest post engagement back to actual conversions on your website.

Pinterest platform metrics will show you part of the picture, but they won't dig into the larger marketing journeys that your buyers go through on the way to a purchase.

To fully understand the impact Pinterest has on your conversions and whether it's an ROI-positive channel for you, you need a measurement platform like Rockerbox that can help you see how Pinterest and all your other marketing channels play into your customer journeys. Most platforms don't give you full visibility into Pinterest views, but Rockerbox does.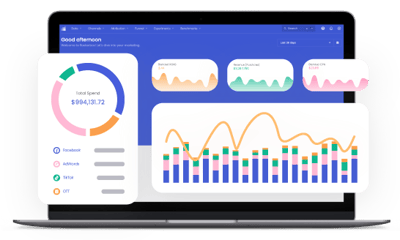 Get the insights you need to optimize your Pinterest campaigns
With Rockerbox, you don't have to guess whether your Pinterest marketing is making a difference. Talk to our team about the integration and other key benefits of our platform today.