Make the Most of Your Google Advertising Budget
You know how important Google is to your bottom line—or do you? You may have some understanding of the importance of this channel, but if you don't have a full understanding of Google performance and how it interacts with all your other marketing channels, you're only seeing part of the picture. Rockerbox gives you a full view of your marketing so you can make more informed budget and campaign decisions.
Scale Spend the Smart Way
With Rockerbox, you can gain a deeper understanding of which Google campaigns are driving the most conversions. When you understand which campaigns are bringing in the most sales and conversions, and which ones might be underperforming, you can start allocating your resources towards the campaigns that are delivering the best results.
Report on Google Ads, YouTube, Performance Max Performance, Display, and Discovery
Google offers a wide range of advertising options for brands, and no matter which ones you're leveraging, we can help you track their performance. Setting up tracking is a cinch with our auto-append option.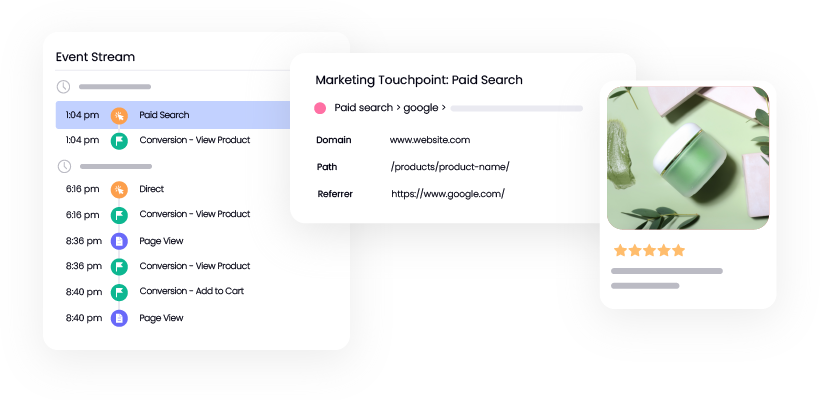 Why You Need Marketing Measurement for Google
As a marketer, you know the importance of evaluating the effectiveness of your marketing efforts. That's where marketing attribution comes in. By accurately attributing marketing campaigns and channels, you can understand which ones are driving the most value for our business.

This is especially important when you have a wide range of marketing campaigns and channels in place, from Google Ads, to social media, to email marketing, and more. Without proper attribution, it's difficult to know which campaigns are the most effective in driving sales and conversions.

By implementing marketing attribution for Google, you can gain a better understanding of which campaigns—including branded vs. nonbranded—are the most effective, and allocate your resources accordingly. This can help you maximize the return on your marketing investment and drive more revenue for your business. It's a valuable tool that can help your company make data-driven decisions and achieve its marketing goals.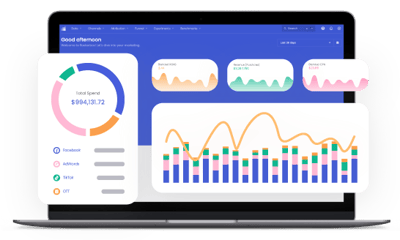 Make Smarter Google Spend Decisions with Rockerbox
With Rockerbox, you can spend less time hunting through reports and combing through numbers for the source of your marketing success. Set up a demo today to find out how Rockerbox is the platform you need to zero in on what's really working.