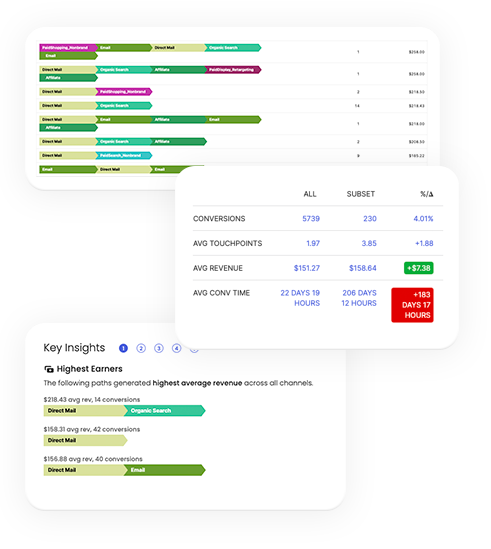 Confidently measure your
direct mail touchpoints
For a lot of ecommerce and DTC brands, direct mail is an important, but difficult to track piece of their marketing strategy. Rockerbox makes it easy to funnel your direct mail touchpoints into our marketing attribution platform by address.
This allows you to see the full picture of how your direct mail is directly and indirectly influencing your overall marketing initiatives. With Rockerbox, you can see the complete user conversion path and how direct mail influences your other digital channels (organic search, paid search etc).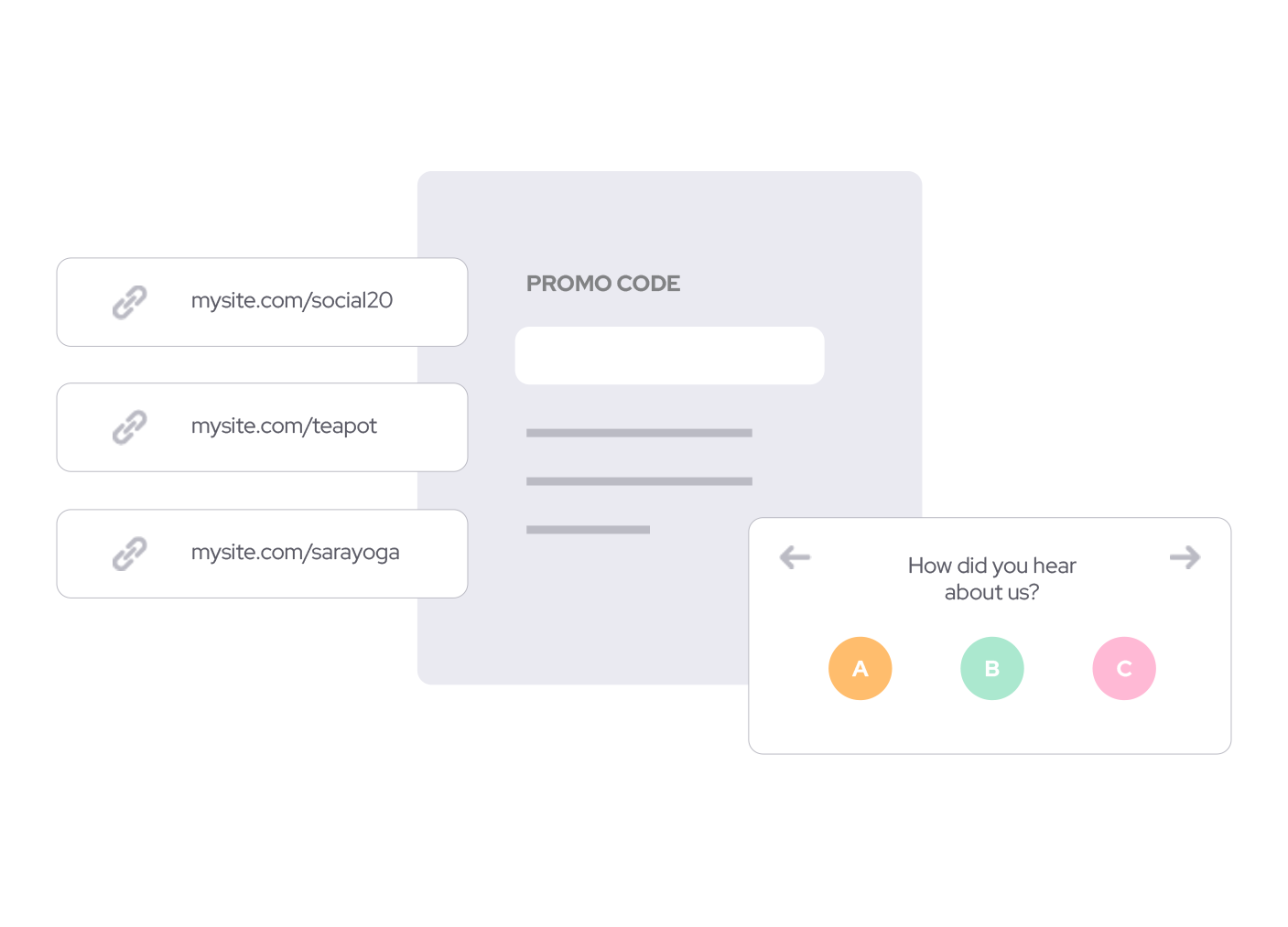 Flexible options to
attribute direct mail
Rockerbox's flexible attribution system allows you to attribute sales from direct mail with a method you're likely already using.
Our marketing attribution software can attribute direct mail through matchback analysis, promo codes, vanity URLs and post-purchase surveys. This gives you confidence to know you're tracking your customers (and your marketing!) with accuracy.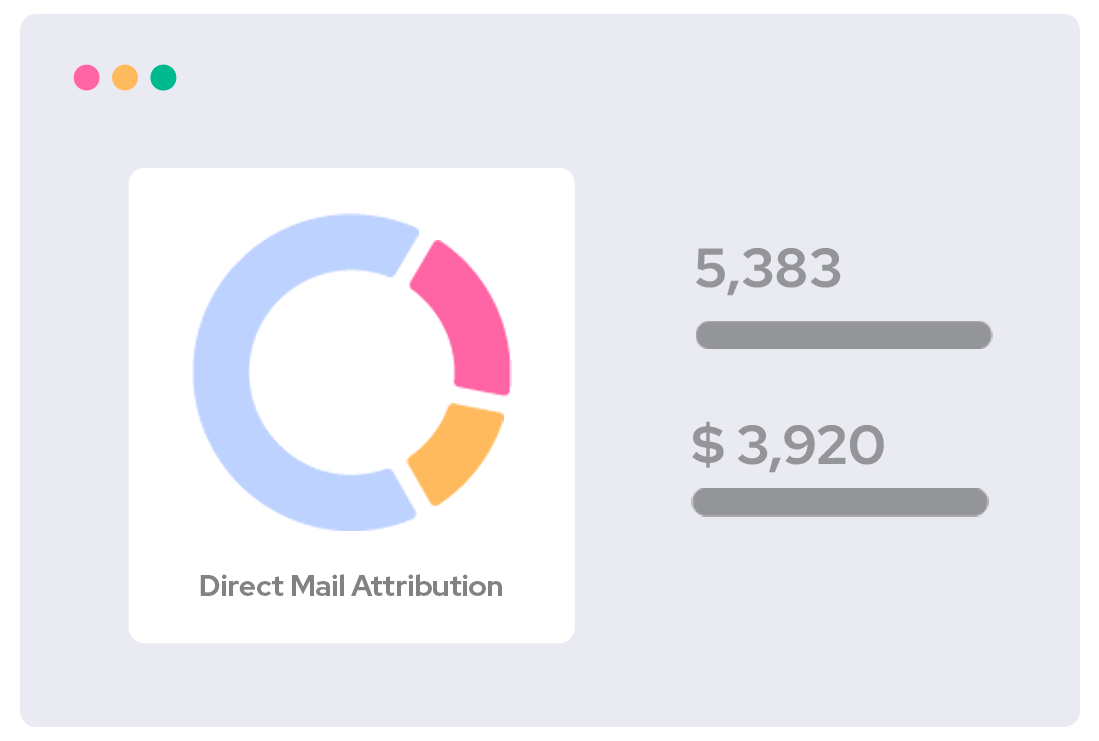 Fast and automated
Mailing address info is automatically cleaned and normalized for fast reporting. This allows you to quickly determine the value of your campaigns and optimize as needed.
How it works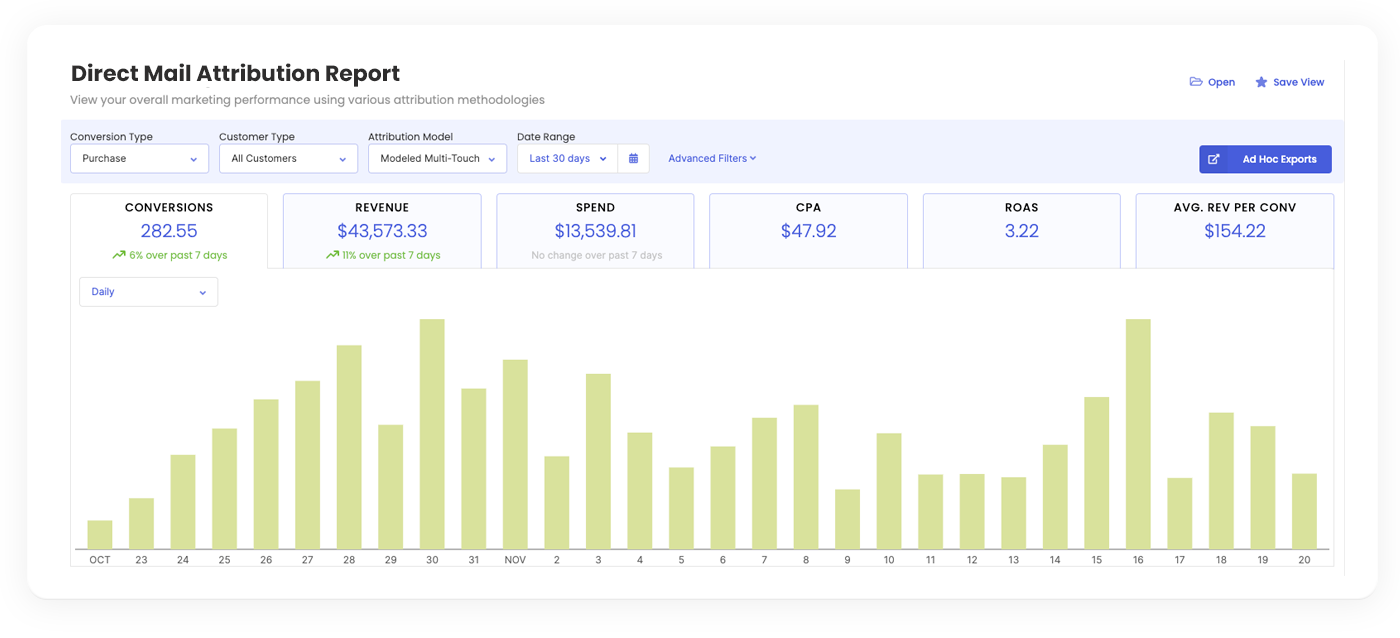 Rockerbox receives mailing data
Rockerbox receives data files of all people who were sent direct mail (either via email, SFTP or S3).
Rockerbox updates user conversion paths
Rockerbox determines if the address used to convert is also the address of a user that was sent direct mail.
Rockerbox reruns models
Rockerbox reruns attribution model based on updated conversion path. Compare test to control audiences to determine lift.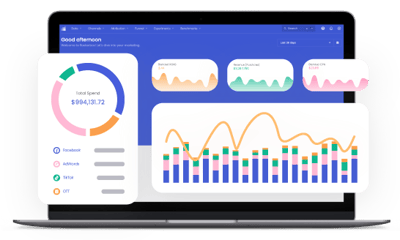 See how easily you can track the value of your direct mail