Meet Grant at GREATS
Grant Goldman manages growth marketing and analytics at GREATS, a Brooklyn-based luxury sneaker brand founded on the principle of making the best quality product for less. GREATS takes classic silhouettes and puts its own spin on them—premium quality of essentials made in Italy.

Challenge
As Grant and the marketing team expanded from digital channels to out-of-home (OOH) advertising, they needed to find a solution to help them understand the complexities of the marketing funnel. This was something Grant felt was lacking when the GREATS team used Google Analytics and attribution from individual buying platforms. There was also no ability to customize attribution models to their business needs.
"There were a lot of gaps. We were trying to understand what different touches influence each customer. For direct mail, we had an idea of who it hit, but we didn't know where it fell in the funnel and we didn't know the after effect. It could've been acquisition, but it potentially could've been retargeting—so we were trying to better understand the funnel."
Before Rockerbox, Grant worked both directly with their direct mail provider and an internal team to perform a matchback analysis, but these methods only showed a snapshot. This analysis did not show at what point in the customer journey did the user receive a piece of mail. For example, a customer might have received a piece of direct mail in April, visited the site a couple of days later, but made a purchase two months later, and Facebook gets last-touch credit for it. In this case, the customer was introduced to GREATS through direct mail a couple of months before actually making that purchase. However, this important event is missing in the customer journey.
This was GREATS' first time using a multi-touch attribution vendor, so a top priority for them was support during setup and post-launch in order to make the most of the platform.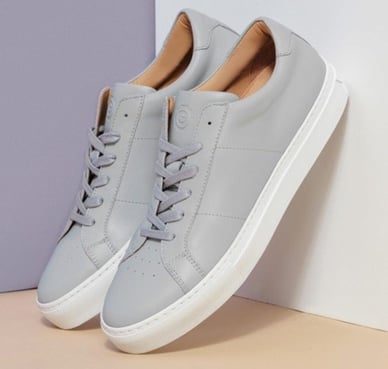 Implementation
After Grant and his team had evaluated different multi-touch attribution solutions, Rockerbox emerged as the leading candidate—able to provide the most value of any platform at an affordable cost.
Grant found that with Rockerbox, he and his team were able to better understand efficiencies in their marketing—whether that meant digital or OOH. "It helps us when we try to hone in on the acquisition funnel and in order to allocate our marketing dollars to what's performing."
"As far as implementation, it was very easy. The Rockerbox team made it very simple to get up and running and made it as seamless as possible."
Results
Rockerbox provides another point of view, oftentimes challenging previous assumptions. At GREATS, the marketing team wanted to broaden their scope, which previously entailed time-to-conversion from email and SMS opt-in to purchase, and understand which channels drove conversion far beyond the welcome series.
Rockerbox's LTV Analysis takes a deep dive into financial metrics to understand which segment of customers is the most profitable, where repeat purchasers are coming from, which marketing channels are the most valuable, and more. Grant expects LTV to be different by channel—perhaps Facebook customers are actually less profitable than direct mail or an organic channel. He is able to use Rockerbox LTV Analysis to break customers down by cohort and help the GREATS team validate or disprove expectations.
"Untraditionally, we've seen direct mail be a high-performing channel for us. With our previous tools, it was difficult to measure incremental performance of these types of channels, but with Rockerbox, we're able to track, monitor and validate our spend."
If you're interested in learning more about how you can also utilize the Rockerbox Attribution Platform, sign up for a demo here!