Understanding the customer journey is one of the many reasons people rely on the Rockerbox Attribution Platform.
While Rockerbox offers high-level cumulative data on the most popular paths to conversion, it also offers the ability to drill down into any specific conversion and view the details associated with that customer's journey.
The Customers > Inspect page gives you granular insights on your customer's journey, including:
what drove users to your site
pages the user viewed on the site
actions/conversions the users did on site
It's important to note that this page only includes on-site events, not impression-tracking, OTT, or server-side events.
For a walkthrough on the Inspect page, watch the video below or scroll down to view a transcript & screenshots.
Watch time at 1.5X speed: ~50 seconds
To view the Inspect page, you must click the Inspect "eye" icon on the Converters page for one particular conversion.
Once you click that, you'll be taken to the Inspect page where you'll see all the details of the marketing events that lead to the conversion.
You have the option to toggle on and off any events you'd like to filter from the user's path to conversion.
You also have the option to filter which Sessions you'd like to include in the customer's path to conversion. Click the + icon on the right to view additional details about the particular session (such as the Start/End time, Number of Events, URL, and Referrer).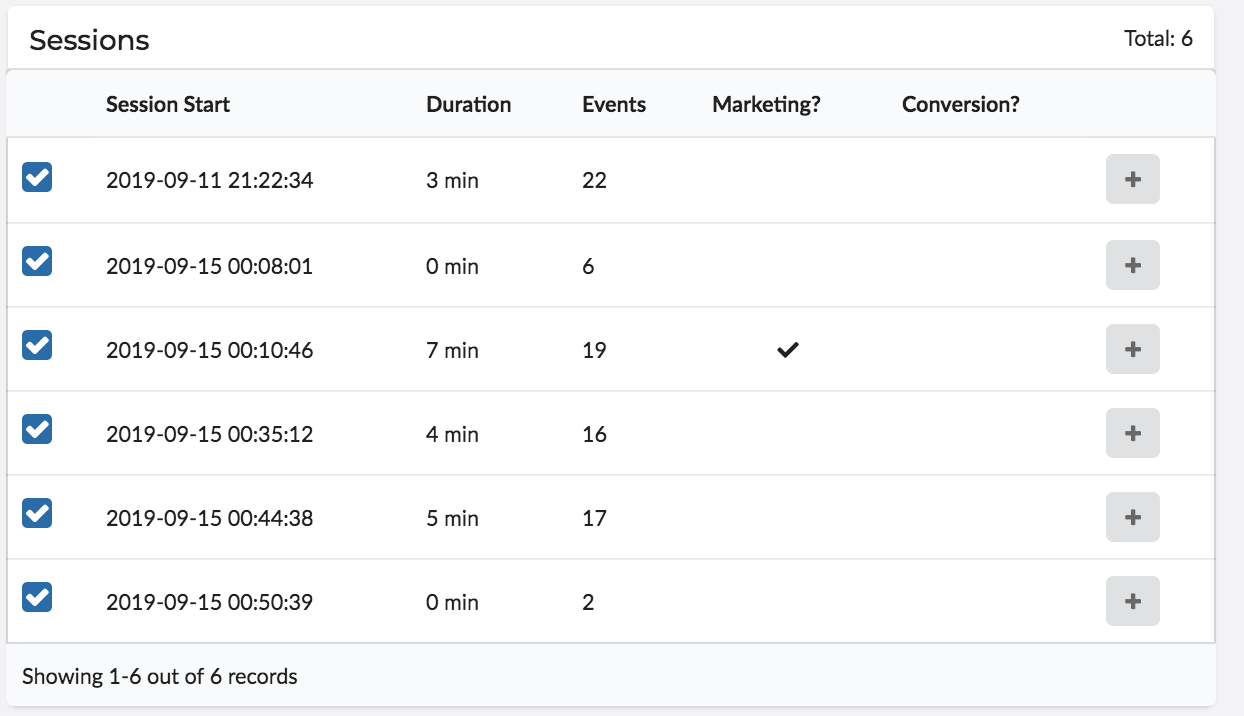 The Lookups table shows all the different identifiers associated with this particular customer across all devices. The example below includes a phone number, Segment ID, external ID, Rockerbox user ID, and base ID for the customer.