It's important you are able to navigate through all of Rockerbox's resources we've created to help you make the most of the platform. Outside of these pro-tips, there's a wealth of resources for you to read and watch.
It all starts in your dashboard! In the top right corner there is a '?' icon — click it to see the below dropdown.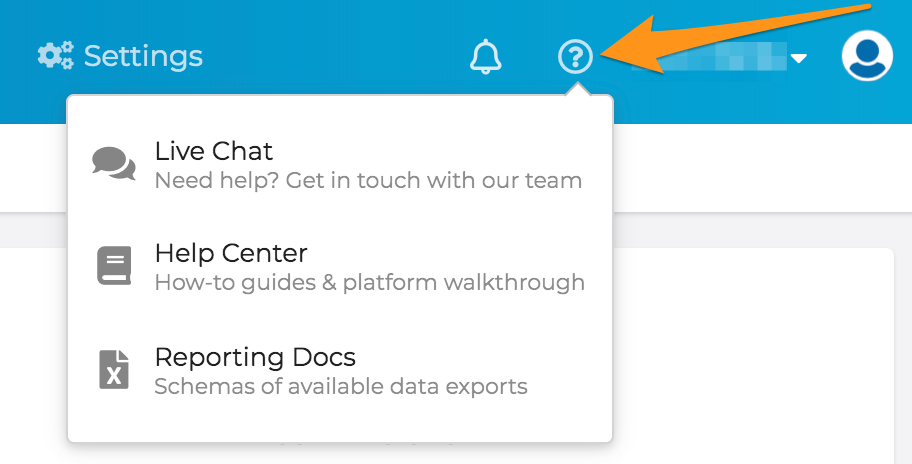 ---
By clicking Live Chat, a chat window will automatically pop up on the right side of the screen and you're able to message our team with any questions you may have.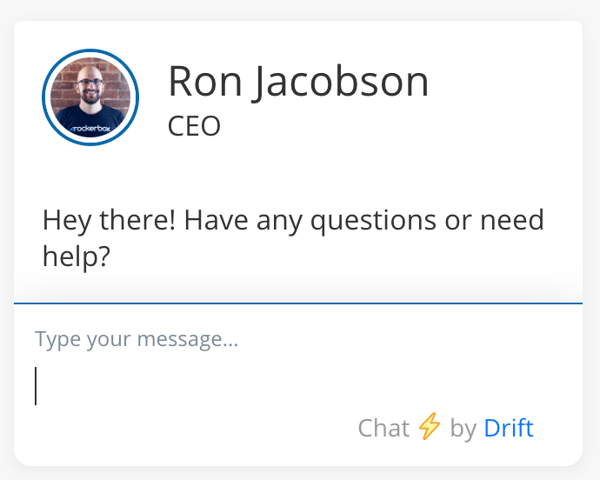 ---
The Help Center option will take you to help.rockerbox.com and you'll see two main sections — Guides and Changelog.
In Guides, you'll find everything from platform fundamentals to video walkthroughs to FAQs.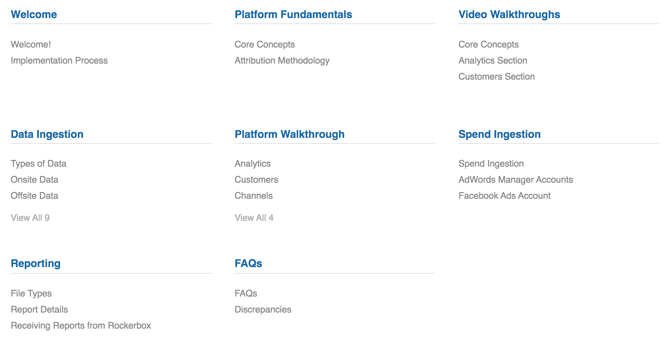 Our team is adding and updating documents in the Help Center all the time. Stay up to date with new and recently updated docs by checking the Changelog.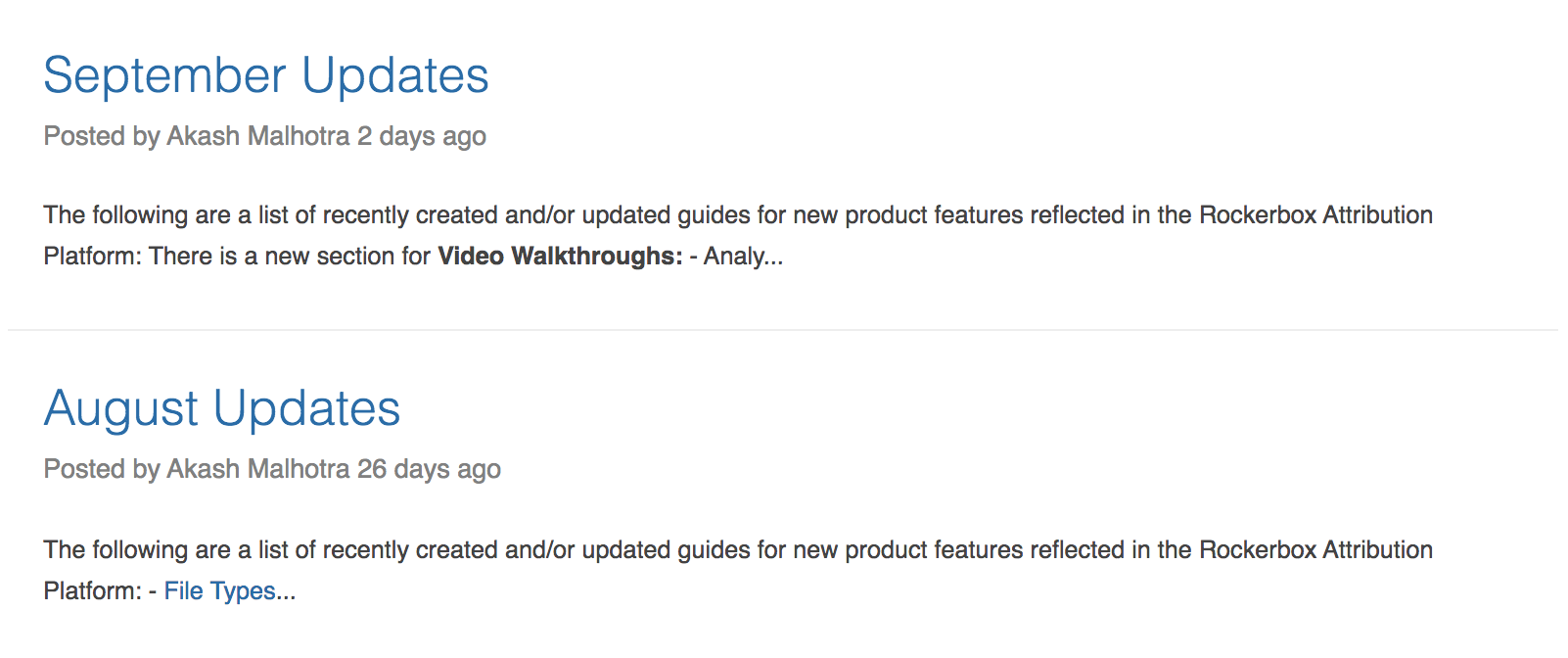 ---
Lastly, the Reporting Docs will show you the schemas of the columns in each of the Rockerbox reports.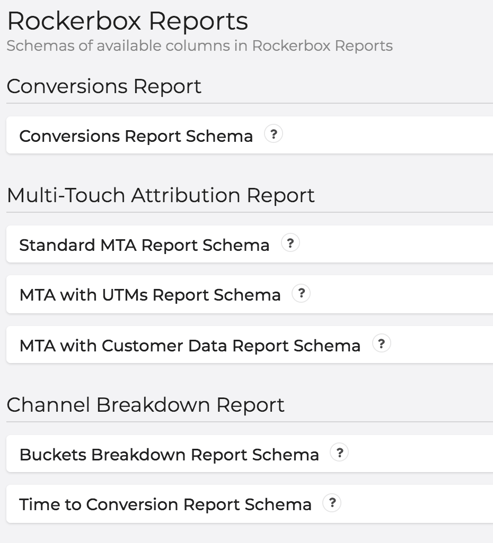 It's important to note that the Conversions, Standard MTA, MTA with Customer Data, and Buckets Breakdown reports are available in your Rockerbox dashboard. For the other reports, please contact your account manager to get them set up.
Hope this helps! :)